Sponsor and Reach Your Audience
Connect with Canada's most progressive farmers and ag professionals at the virtual Farm Forum Event.
We thank the following sponsors for their support of 2020 Farm Forum Event virtual conference!
Glacier FarmMedia Discovery Farm
At Discovery Farm, our goal is to provide Canadian producers with the knowledge they need to improve the productivity, efficiency, sustainability and success of their operations, from seeding through harvest and beyond. With our applied research and experienced industry partners, Discovery Farm is driven to unearth possibilities and produce solutions for Canadian farmers facing the ag challenges of today and tomorrow. Discovery Farm is located at Langham, SK and Woodstock, ON which are owned and operated by Glacier FarmMedia. Visit https://discoveryfarm.ca/
FCC
Partner with the only lender 100% invested in Canadian agriculture and food. FCC builds strong relationships and shares knowledge and expertise with thousands of customers across the country. When they succeed, we succeed. We're here to support entrepreneurs and believe in the future of ag and food. We're a partner, a catalyst and a champion of our industry. Visit www.fcc.ca
Koch Agronomic Services
THE POWER TO MAKE THINGS GROW
As a global leader in plant nutrient solutions, Koch Agronomic Services (KAS) is using science and technology to help our customers grow more with less. https://kochagronomicservices.com/can/
METOS® Canada
METOS® Canada Internet of Things (IoT)-based solutions capture and interpret weather and specific information from your fields every 5 minutes, which is easily accessible through your mobile and desktop devices. Offering a variety of wireless sensors and devices for applications that include: remote field monitoring, weather monitoring and forecasting, water management, disease modeling, insect monitoring and nutrition management. Remote monitoring helps troubleshoot before there is a problem and alert you if needed.
METOS® Canada subscription packages are easily expandable and scalable to suit your farming operation. Local METOS® Canada Certified Partners are equipped to provide training and in-field support to ensure seamless integration with your farming operation. METOS Knows. Visit https://metoscanada.ca/
xarvio Digital Farming Solutions
Feel more confident, reduce your risks and have more security in your planning and decisions. xarvio™ – Digital Farming Solutions gives you the opportunity to optimize the potential of your individual fields and field zones. Easy and simple. You increase efficiency, save time, optimize crop protection and at the same time support the sustainability of farming visit https://www.xarvio.com/ca/en.html
AGvisorPRO
AGvisorPRO is a connectivity platform that instantly connects people in agriculture, directly and globally, to deliver sustainable solutions through a network of premium, specialized experts. AGvisorPRO only works with experienced ag experts. We match you with the right person to answer your questions – from knowledgeable growers and agronomist AGvisors, to industry and government AGvisors. You are instantly able to connect with audio, video, instant messaging, and photo sharing, which is then saved and archives for you or your team to be able to reference. Visit www.agvisorpro.com
Canadian Agri-Food Policy Institute (CAPI)
The Canadian Agri-Food Policy Institute (CAPI) is an independent policy think tank focusing solely on the agri-food sector, bringing insight, evidence and creative solutions to agri-food policy makers by creating venues for critical conversations, explaining research results to a broader audience, and being a connecter between those who have creative ideas to contribute, and those who are making impactful policy decisions. For more information, visit: www.capi-icpa.ca
EcoTea | Overton Environmental Ent. Inc.
Overton Environmental (OEE) operates a diversified manufacturing company focused on creating sustainable crop inputs and utilizing the most advanced ecological techniques. We have been able to engineer a variety of high-end microbial products. We are focused on developing innovative biotechnology solutions that reduce reliance on chemical fertilizers and pesticides, enhance environmental recovery and optimize organics waste management. Visit https://overtonenvironmental.ca/
LandView Drones
LandView Drones sells complete ready-to-farm drone systems paired with an "Ag Drone School". Participants learn to use Remotely Piloted Aircraft Systems safely and in ways that save time and money, while also getting certified by Transport Canada to operate legally. LandView also contributes to many research and development projects aimed at getting full value out of unmanned technology. In 2020, that included hyperspectral imagery to estimate forage and canola yield, as well as pesticide application to weed patches by drone. Visit https://www.landviewdrones.com/
Novozymes
Novozymes BioAg is a world leader in biological solutions for crop production. Microbial solutions derived from naturally‐occurring microbes like bacteria and fungi can replace or complement traditional fertilizers and pest control solutions. Novozymes microbial biocontrol solutions provide powerful protection against insects, disease, and weed pests. Our bioyield enhancers improve yields. Visit Novozymes
Nutrien Ag Solutions
Nutrien Ag Solutions is the leading provider of agricultural products and services for western Canadian growers. A subsidiary of Nutrien Ltd., Nutrien Ag Solutions is dedicated to helping farmers achieve their maximum success by being a trusted partner and creating the next generation of agricultural solutions to help growers feed the world. We do this by providing growers with the latest technologies, products and services. With over 220 retail locations in communities across Western Canada, we are redefining agricultural retail. Visit www.nutrienagsolutions.ca
Yara North America
Yara grows knowledge to responsibly feed the world and protect the planet. Supporting our vision of a world without hunger, we pursue a strategy of sustainable value growth, promoting climate-friendly and high-yielding crop nutrition solutions for the world's farming community and food industry. We have a team across Western Canada committed to supporting our customers and increasing grower profitability through a comprehensive crop nutrition portfolio and more than 100 years of global and regional agronomic insights. Visit https://www.yaracanada.ca/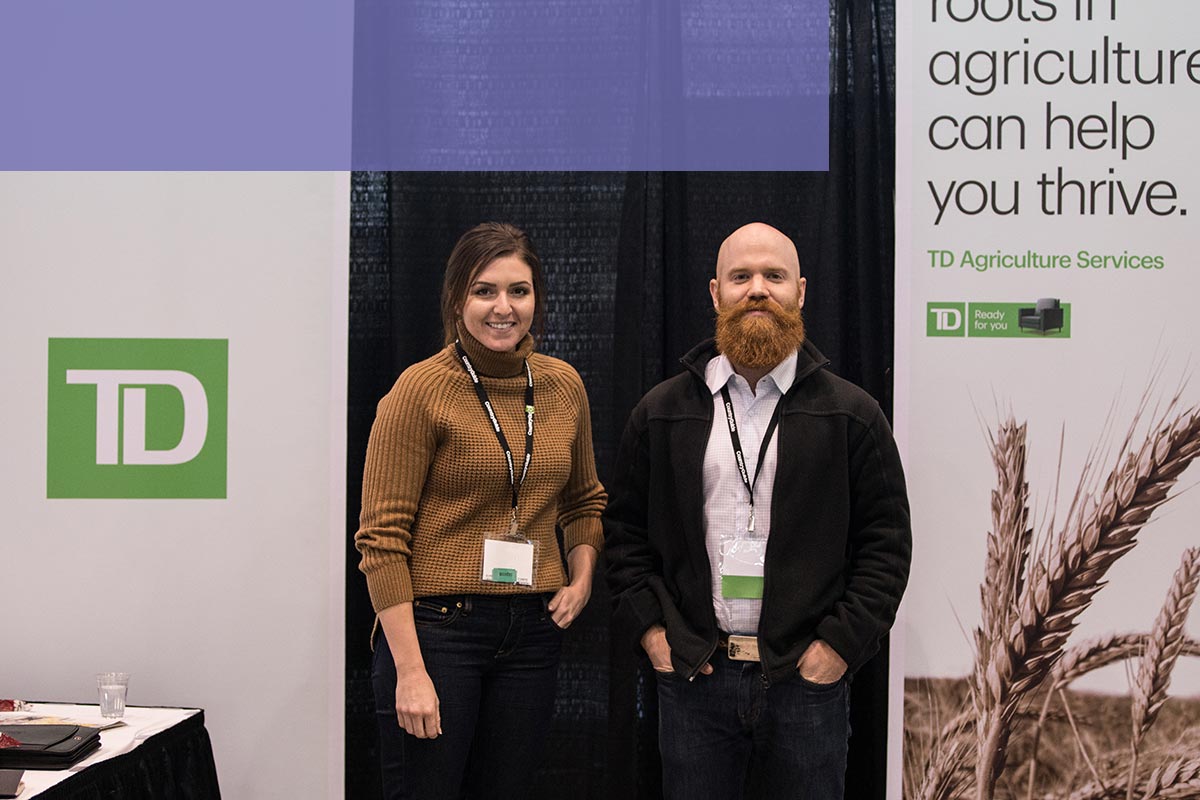 Grow your company's reputation, network with producers and ag professionals, and gain exposure for your business at the virtual Farm Forum Event.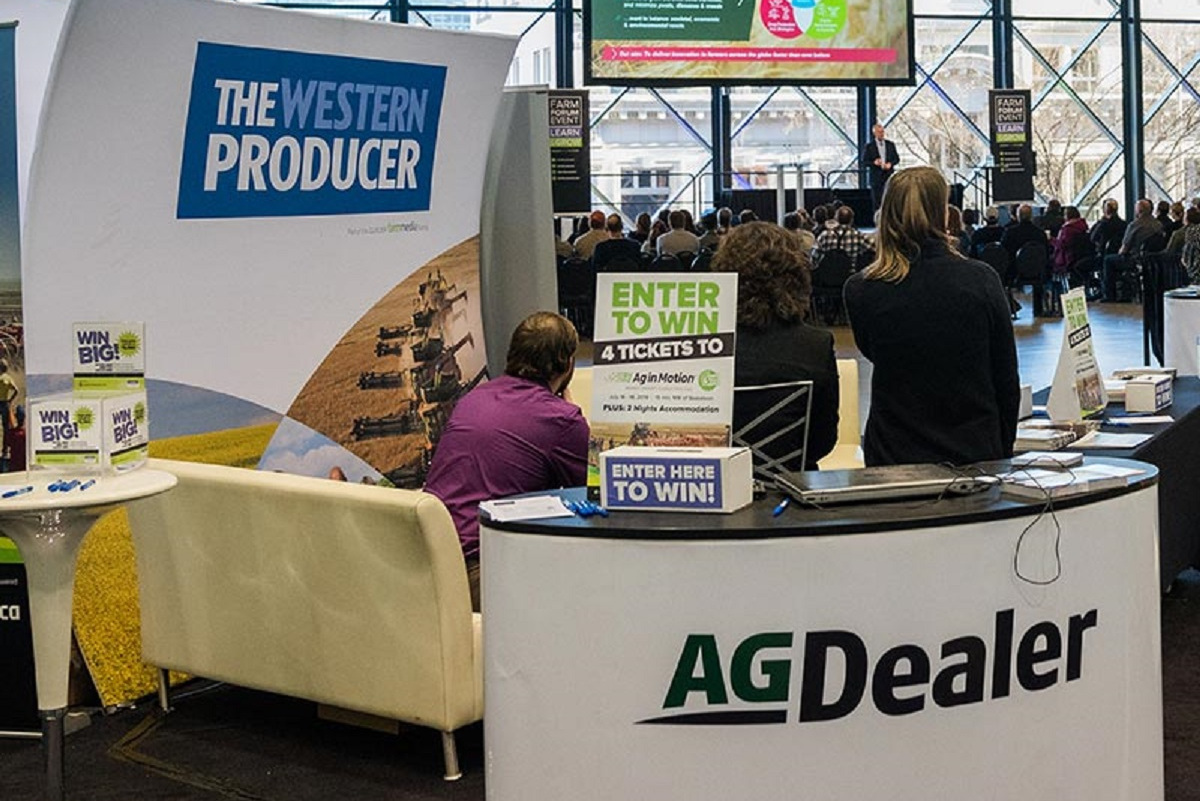 Presented by Glacier FarmMedia, Canada's largest agricultural media and information source, and organizers of Ag in Motion and Canada's Outdoor Farm Show, the Farm Forum Event will showcase where the latest research and innovation connects with on-farm operations.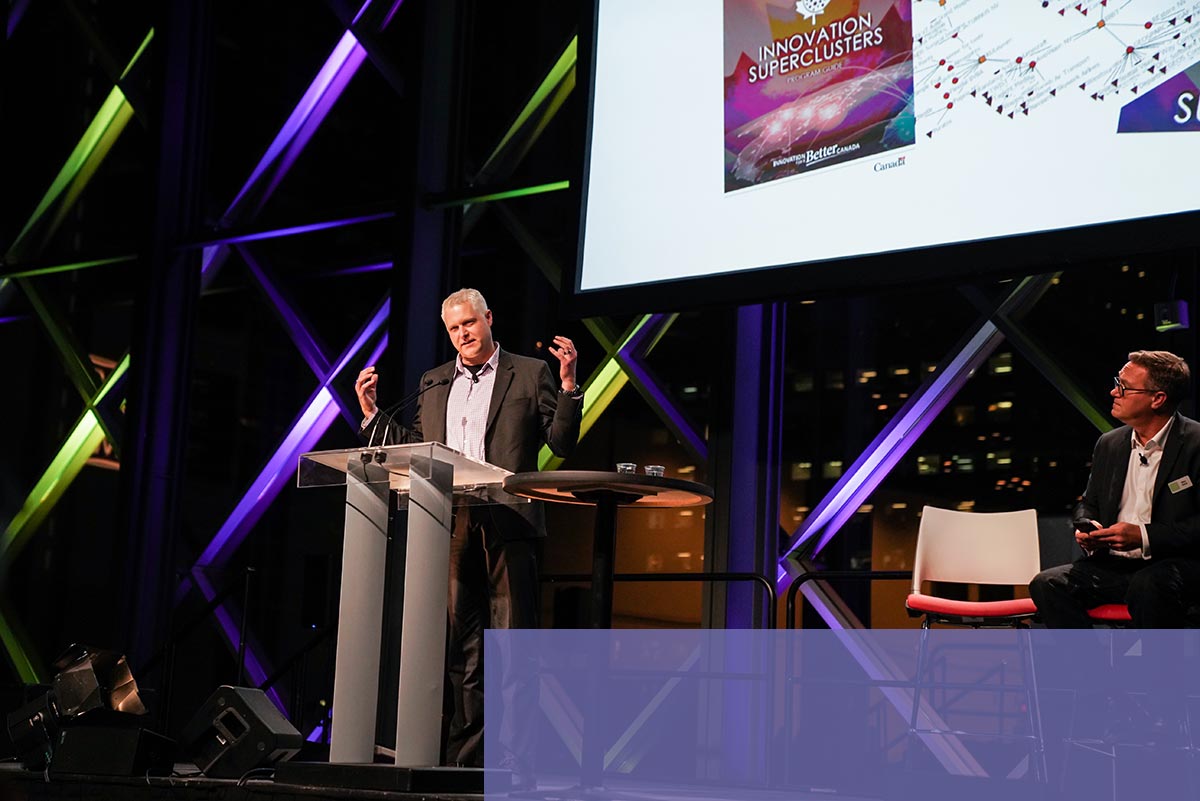 The two-day virtual event includes:
Breakout sessions
Keynote speakers
Industry and scientist-led discussions
Virtual trade show
Networking opportunities
Various sponsorship levels are available. Contact our expert show team to get involved.
Partner with the virtual Farm Forum Event to elevate your brand, promote your products and services, network with attendees at our virtual event and reach hundreds of progressive Canadian farmers and agronomists. Call us today to find out how our virtual event can give you an exclusive platform to meet your business objectives!