Agenda & Featured Speakers
The agricultural event experts at Glacier FarmMedia are putting together a program for the Farm Forum Event November 24 & 25, 2020 in Saskatoon, SK that will draw progressive farmers and ag professionals from across Western Canada.

November 24 & 25, 2020
Saskatoon, SK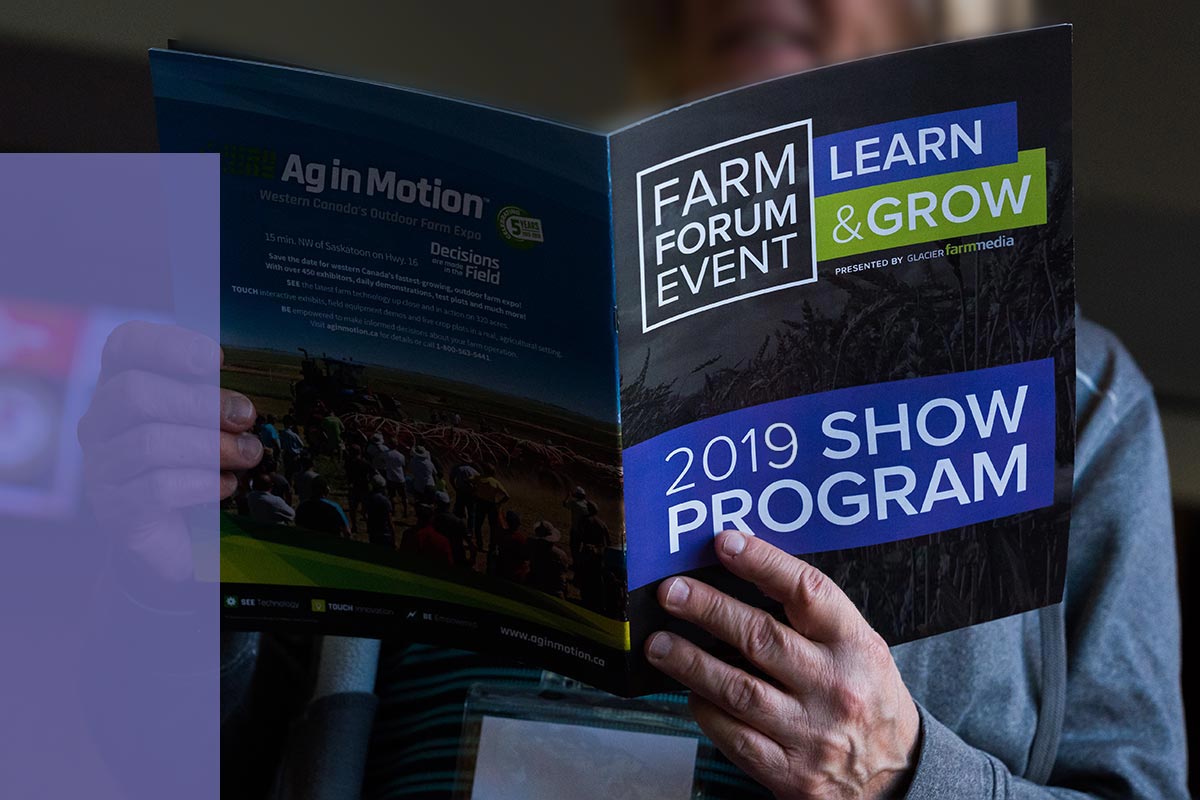 The line-up of keynote speakers for the Farm Forum Event will provide information and insight on a wide range of topics that will help you think differently about how to grow your business, whether you are providing services to the ag community or are an active producer.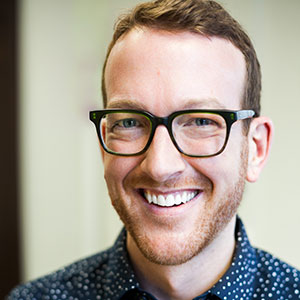 Professor, University of Manitoba, Winnipeg, Manitoba
Presentation title: Biotech's role in integrative pest management
Presentation overview: Next generation biotech tools are currently being developed to protect some of Canada's most important crops. This talk will focus on the development and application of next generation molecular fungicides and pesticides using an integrative pest management approach. 2 key messages: Supporting advances in biotechnology will provide novel solutions for Canadian producers. Advances in biotechnology tools will provide safe, healthy, and sustainable means to feed the world.
Profile: Dr. Mark Belmonte is a Professor of Biological Sciences at the University of Manitoba. Mark received his BSc and MSc from the University of Calgary before moving to Winnipeg where he obtained his PhD in plant science in 2008. After a brief postdoctoral fellowship at UC Davis, Mark moved back to Winnipeg to start his own lab in the Faculty of Science.
Read More
After a brief postdoctoral fellowship at UC Davis, Mark moved back to Winnipeg to start his own lab in the Faculty of Science. His work holds the promise of solving world food shortages while significantly bolstering Canada's agricultural economy.
Dr. Belmonte's group uses cutting edge next generation molecular tools to improve crop production and protection of some of Canada's most important agricultural crops.
Mark has published his work over 55 times, been the recipient of numerous awards, and is devoted to promoting science education and research at outreach events across Canada and takes pride in training the next generation of young scientists.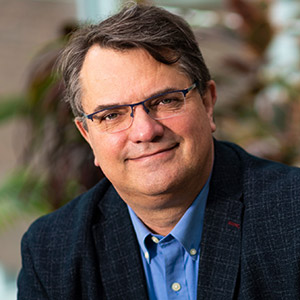 Dean, University of Alberta, Faculty of Agricultural, Life & Environmental Sciences, Edmonton, Alberta
Presentation title: Whatever You Think You Know About Agriculture-the Future Will Not Be What You Expect
Presentation overview: The talk will use the top 10 clichés about the future of agriculture and suggest that the future of agriculture and food will look very different.
Two key messages in the presentation:
1. We have an amazing industry filled with great people-but we need to make the tent larger.
2. The things that made us successful in the past
Profile: Dr. Stanford Blade is Dean of the Faculty of Agricultural, Life and Environmental Sciences (University of Alberta). The top-ranked Faculty is made up of 500+ faculty and staff, 1650 undergraduates and 550 graduate students. The Faculty has an annual budget of $85m, with approximately $45m in external research support from industry and funding agencies.
Read More
LES is focused on teaching, research and community service in its departments: Agriculture, Food and Nutritional Sciences (where Dr. Blade is a Full Professor); Renewable Resources; Human Ecology and Resource Economics & Environmental Sociology. In 2018 Dr. Blade was named an International Fellow of the Royal Swedish Academy of Agriculture and Forestry.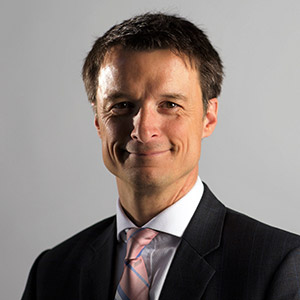 Scientific Director, Dalhousie Food Analytics Lab, Canadian Agri-Food Foresight Institute, Dartmouth, Nova Scotia
Presentation title: It's getting complicated out there, and that's a good thing!
Presentation overview: The Canadian agri-food landscape is continuously changing to remain competitive. Disruptions in how Canadian consumers shop and buy food are a constant in today's fast changing world. Consumers today do not appear to enter the experience looking for a radical new way to shop, but they seem to be influenced by several aspects of their daily lives. Some aspects are obviously more predictable than others, but how will these influence managerial practices in the future? As the line between food service and retailing blurs, how will this impact agriculture and farming in general? By examining food cultures and trends more closely, along with technology-driven solutions emerging, Sylvain Charlebois will engage in an open dialogue about the futurology of food systems. Here are some relevant topics Sylvain will touch on: Rise of Plant-based protein, Beyond Meat phenomenon, Consumers and dieting trends, Opportunities and challenges for Canadian products & Artificial intelligence technologies.
Profile: Dr. Sylvain Charlebois is a Professor in food distribution and policy in the Faculties of Management and Agriculture at Dalhousie University in Halifax.
He is also the Senior Director of the Agri-food Analytics Lab, also located at Dalhousie University. He is as well the former Dean of the Faculty of Management at Dalhousie University. Before joining Dalhousie, he was affiliated with the University of Guelph's Arrell Food Institute, which he co-founded. While at the University of Guelph, he was also the Associate Dean of Research for the College of Business and Economics.
Read More
Known as "The Food Professor", his current research interest lies in the broad area of food distribution, security and safety. He is one of the world's most cited scholars in food supply chain management, food value chains and traceability.
He has authored five books on global food systems, his most recent one published in 2017 by Wiley-Blackwell entitled "Food Safety, Risk Intelligence and Benchmarking". He has also published over 500 peer-reviewed journal articles in several academic publications. Furthermore, his research has been featured in several newspapers and media groups, including The Economist, the New York Times, the Boston Globe, the Wall Street Journal, Washington Post, BBC, NBC, ABC, Fox News, Foreign Affairs, the Globe & Mail, the National Post and the Toronto Star.
Dr. Charlebois sits on a few company boards, and supports many organizations as a special advisor, including some publicly traded companies. He also has done some work on social licensing, which include public trust assessments and risk communication evaluations. Charlebois is also a member of the Scientific Council of the Business Scientific Institute, based in Luxemburg. He conducts policy analysis, evaluation, and demonstration projects for government agencies and major foundations focusing on agricultural policies and community development both in Canada and in development settings. Dr. Charlebois is a member of the Global Food Traceability Centre's Advisory Board based in Washington DC, and a member of the National Scientific Committee of the Canadian Food Inspection Agency (CFIA) in Ottawa. He has testified on several occasions before parliamentary committees on food policy-related issues as an expert witness. He has been asked to act as an advisor on food and agricultural policies in many Canadian provinces, in the United States, Brazil, Austria, Italy, France, Belgium, China, Great Britain, Finland and the Netherlands.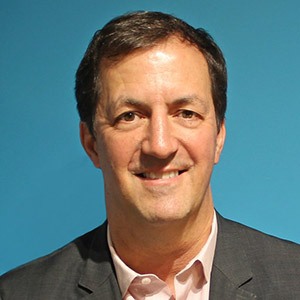 Political Columnist for Postmedia, Toronto, Ontario
Presentation title: The Political Landscape – Where are we headed?
Presentation overview: Known for his insightful, provocative commentary, Coyne offers insights on the intersection between policy and politics, specifically how it pertains to the agriculture industry — the economic and social policy challenges facing the country, and how well governments are facing up to them.
Profile: A National Post original, Andrew Coyne's journalism career has also included positions with Maclean's, the Globe and Mail and the Southam newspaper chain. He has been a regular contributor to The National's At Issue panel since 2005. Andrew is a Fellow of the School of Public Policy and Governance at the University of Toronto.
Read More
With topical and timely presentations, Andrew is sure to ignite discussion with every audience. He is thoughtful, intrepid, and never afraid to speak his mind. He has established himself over the last two decades as one of this country's most passionate and articulate commentators on political and economic issues.Though he claims he to have a distaste for politics, Andrew considers himself an optimist and believes that there is a better politics out there – and that it is the role of the media to help bring it out. He has contributed to a wide range of other publications including The New York Times, The Wall Street Journal, National Review, Time and Saturday Night.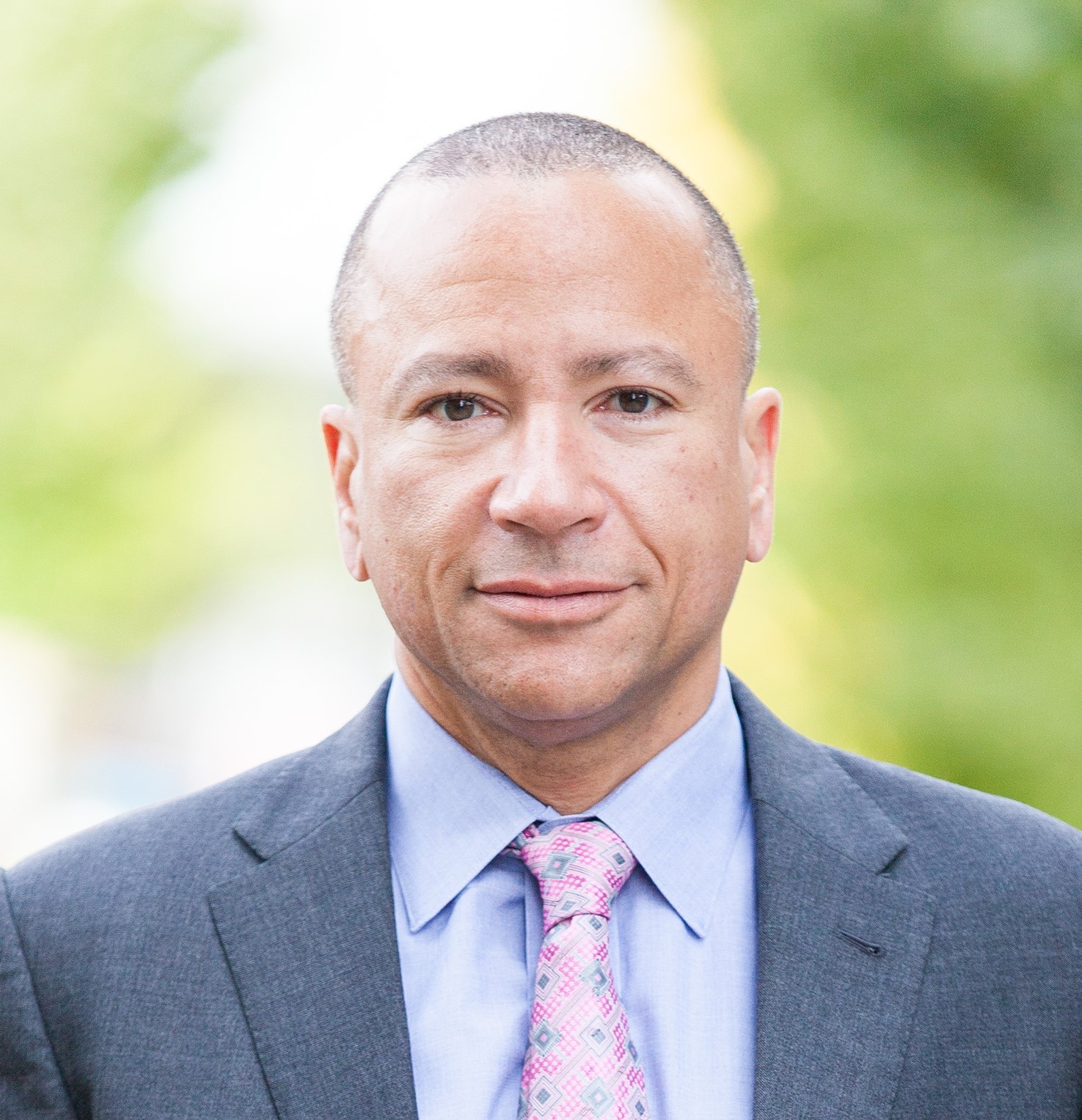 Director, Trade and Investment Centre, Canada West Foundation, Calgary, Alberta
Presentation title: The State of Canada's Ag Trade in Uncertain Times: Major Issues, Opportunities and Agenda for Action
Presentation overview: What are the major issues facing Canada ag sector? Carlo will provide a review of the near and longer term risks and opportunities for Canadian ag and what the farm community should be advocating for government and industry policy responses. 2 messages that will provided: Deeper understanding of global risks and opportunities, the ability to make sense of what's behind coming headlines.
Profile: Carlo Dade is Director of the Trade and Investment Centre at the Canada West Foundation which focuses on increasing growth and profitability in western Canada's export economy. Mr. Dade is a frequent expert witness at parliament and media commentator on Canadian trade issues including North American trade, the Trans-Pacific Partnership, trade agreements and the importance of trade infrastructure to the national economy.
Read More
Mr. Dade is a member of the Mexican Council on Foreign Relations (COMEXI) and a Senior Associate at the Center for Strategic and International Studies (CSIS) in Washington D.C in addition to Sr Fellow in the School of International Development and Global Studies at the University of Otttawa. Mr. Dade began his career in the Latin American and Caribbean region Technical Department at the World Bank in Washington, D.C. and subsequently ran Caribbean operations for the Inter-American Foundation, a U.S. government foreign aid agency.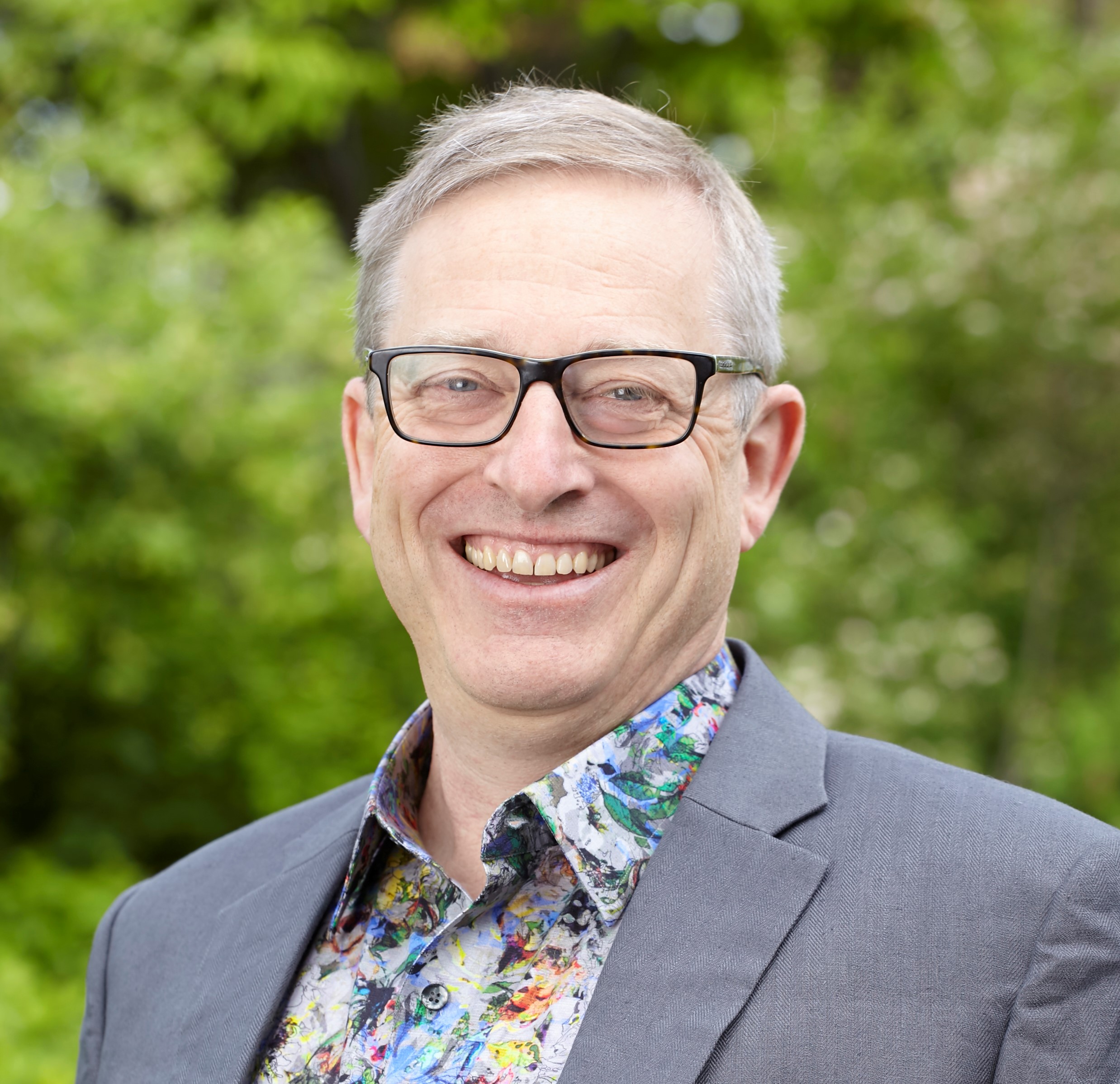 President, Carbon Credit Solutions Inc., Calgary, Alberta
Presentation title: Sustainable Supply Chains and Carbon Markets: Challenges and opportunities for growers in a world going green.
Presentation overview: We'll be discussing how the demands of corporations for sustainable products and carbon pricing initiatives being set by governments are creating challenges and opportunities for farmers. We'll also provide an overview of carbon markets and what they really mean.
Two key messages in his presentation:
1. The scope of the climate change issue and the actions being taken to help mitigate it.
2. How farmers can leverage the carbon market to generate revenue through low/no-till farming.
Profile: Alastair Handley is the Founder and President of Climate Smart Group (CSG) and Carbon Credit Solutions Inc, (CCSI). His recent appointment to the World Bank Advisory Group for Operationalizing Article 6, recognizes Alastair as a leader and authority on Environment Markets worldwide.
Read More
Intellectual and experienced, Alastair has a gift for educating and communicating the complexity of environmental markets and sustainability initiatives in easy to understand, meaningful ways. To this end, Alastair continues to advise governments and Fortune 100 companies and has been invited to speak across the globe on the importance of environmental markets and their proven ability to drive consequential change.A pioneer in the environmental market space, Alastair designed and developed one of the first software platforms in the world to aggregate and quantify large-scale emission reductions. Leveraging his prior experience with geographic information systems and software design, Alastair created a world-class technology that has helped CCSI's 3000+ clients develop millions of carbon offsets.
Alastair's software platform was created in response to Alberta developing the first carbon market in North America. A global leader, the province's environmental foresight is the foundation on which Alastair built his companies. The success of CSG and CCSI domestically and internationally exemplifies how emission reduction markets can build wealth, generate jobs, create export opportunities and protect the environment for future generations at once.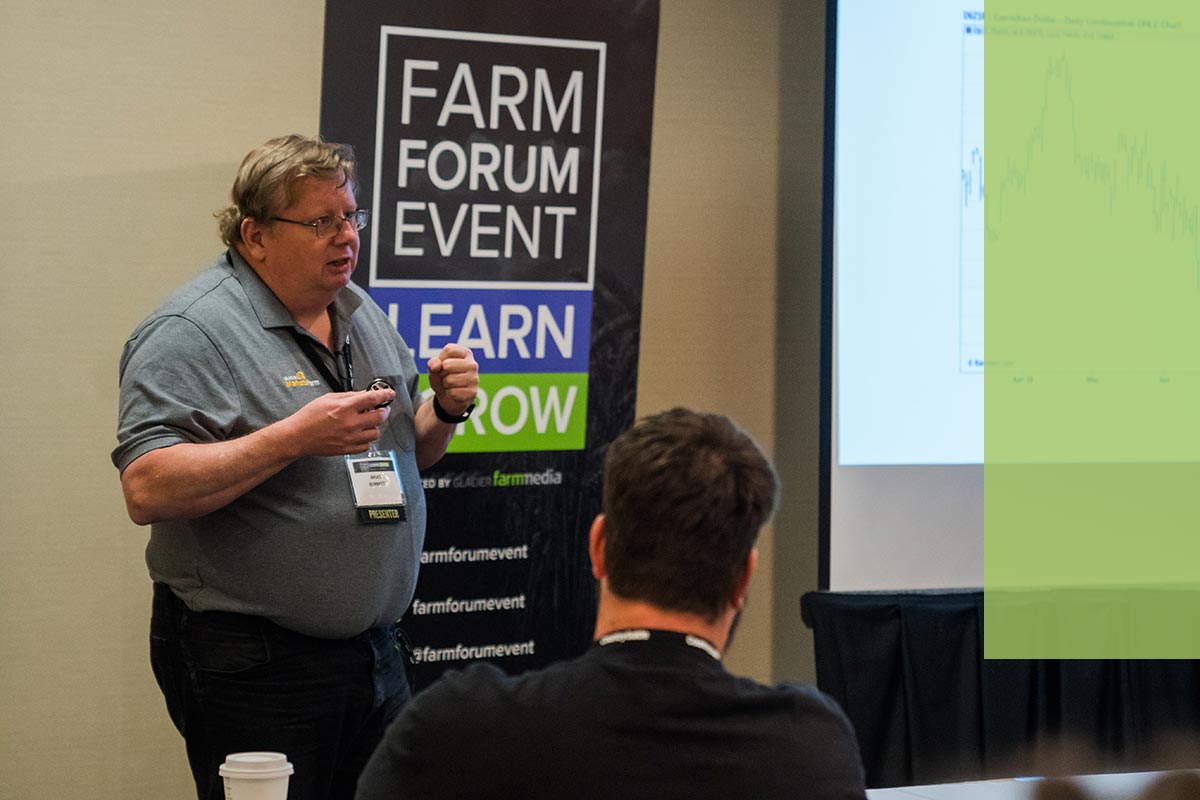 Make the most of your day by starting it off with Table Talks, lively discussions over breakfast with fellow producers, consultants and industry representatives. Grab a coffee, fill your breakfast plate and join the conversation at a table hosting a topic that interests you. 
A guest speaker, sponsor or exhibitor will be the host at each table but it is your involvement with fellow growers and consultants that will make for the liveliest discussions. Arrive early to ensure you have a seat at the table. Check out the schedule to view the topics.
The Farm Forum Event trade show will be your opportunity to network with representatives of leading crop production, seed, equipment and ag business companies.