Agenda & Featured Speakers
The agricultural event experts at Glacier FarmMedia are putting together a program for the virtual Farm Forum Event that will draw progressive farmers and ag professionals from across Canada.

The line-up of speakers for the Farm Forum Event will provide information and insight on a wide range of topics that will help you think differently about how to grow your business, whether you are providing services to the ag community or are an active producer.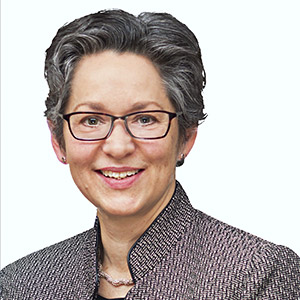 Winnipeg, Manitoba
Presentation title: The Contribution of Variety Development to Crop Management
Presentation overview: Variety performance – regardless of crop type – is a critically important piece of a farmer's crop management strategy. Variety development leads to improvements in performance, of which farmers can take advantage of, plus new approaches to variety development are increasing options for farmers.
Profile: Erin Armstrong has had a long career in agriculture in Canada. She currently holds (on a part-time basis) the position of Executive Director of the Barley Council of Canada (BCC). In this role she is responsible for oversight of the organization, implementation of the strategic plan and member engagement.
Read More
Prior to joining BCC in July, 2019, Erin worked for Canterra Seeds for 11 years as Director of Industry & Regulatory Affairs, after first serving as Director of Research & Product Development. She also served for two years as the inaugural CEO of Limagrain Cereals Research Canada (LCRC), a joint venture cereal breeding company established by Limagrain and Canterra Seeds, launched in 2015.
Previous to her time in the seed industry, Erin spent 14 years in the malting and brewing industry as President and CEO of the Brewing and Malting Barley Research Institute (BMBRI) and in several positions with Canada Malting Co. Limited.
Erin currently sits on the board of Canada Grains Council (representing BCC). She formerly sat on the board of the Canadian Seed Trade Association (CSTA) and chaired the Minister's Advisory Committee to the Commissioner of the Plant Breeders' Rights Office. In addition, she has been a member of numerous committees and working groups during her career in executive and chair positions.
Erin holds a Bachelor of Science in Agriculture from the University of Manitoba and a PhD in Biochemistry from the University of Ottawa.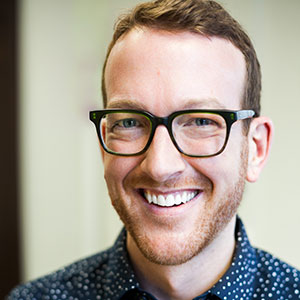 Professor, University of Manitoba, Winnipeg, Manitoba
Presentation title: Biotech's role in integrative pest management
Presentation overview: Next generation biotech tools are currently being developed to protect some of Canada's most important crops. This talk will focus on the development and application of next generation molecular fungicides and pesticides using an integrative pest management approach. 2 key messages: Supporting advances in biotechnology will provide novel solutions for Canadian producers. Advances in biotechnology tools will provide safe, healthy, and sustainable means to feed the world.
Profile: Dr. Mark Belmonte is a Professor of Biological Sciences at the University of Manitoba. Mark received his BSc and MSc from the University of Calgary before moving to Winnipeg where he obtained his PhD in plant science in 2008. After a brief postdoctoral fellowship at UC Davis, Mark moved back to Winnipeg to start his own lab in the Faculty of Science.
Read More
His work holds the promise of solving world food shortages while significantly bolstering Canada's agricultural economy. Dr. Belmonte's group uses cutting edge next generation molecular tools to improve crop production and protection of some of Canada's most important agricultural crops.
Mark has published his work over 55 times, been the recipient of numerous awards, and is devoted to promoting science education and research at outreach events across Canada and takes pride in training the next generation of young scientists.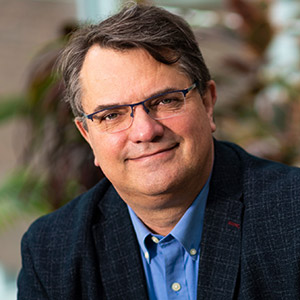 Dean, University of Alberta, Faculty of Agricultural, Life & Environmental Sciences, Edmonton, Alberta
Presentation title: Whatever You Think You Know About Agriculture-the Future Will Not Be What You Expect
Presentation overview: The talk will use the top 10 clichés about the future of agriculture and suggest that the future of agriculture and food will look very different.
Two key messages in the presentation:
1. We have an amazing industry filled with great people-but we need to make the tent larger.
2. The things that made us successful in the past
Profile: Dr. Stanford Blade is Dean of the Faculty of Agricultural, Life and Environmental Sciences (University of Alberta). The top-ranked Faculty is made up of 500+ faculty and staff, 1650 undergraduates and 550 graduate students. The Faculty has an annual budget of $85m, with approximately $45m in external research support from industry and funding agencies.
Read More
LES is focused on teaching, research and community service in its departments: Agriculture, Food and Nutritional Sciences (where Dr. Blade is a Full Professor); Renewable Resources; Human Ecology and Resource Economics & Environmental Sociology. In 2018 Dr. Blade was named an International Fellow of the Royal Swedish Academy of Agriculture and Forestry.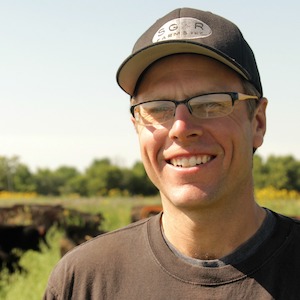 2019 Nuffield Scholar, South Glanton Farms, Forrest, Manitoba
Presentation title: Grazing Ruminants: A Resilient Solution to Long-Term Agriculture Profitability, Productivity and Climate Change
Presentation overview: Grazing ruminants provide many benefits to the agroecosystem including better nutrient cycling, promoting soil microbial life, plus enhancing the soil's ability to sequester and store carbon and use water more effectively. All of these benefits can directly and indirectly improve farm profitability and create societal value as the natural resources that the farm relies on is enhanced.
Profile: Ryan's Nuffield Scholarship took him around the world to various countries including Mexico, Brazil, Netherlands, New Zealand, Australia and the UK where he visited with leading farmers and researchers discussing regenerative agriculture and how we can maximize the resilience on our farms in western Canada.
Read More
Ryan operates South Glanton Farms just north of Forrest, Manitoba with his wife Sarah, daughter Piper, son Bingham, and parents Jim and Joanne Boyd. The farm focuses on integrating cattle and grain crops to capitalize on the many synergies that exist between the two. The farm consists of approximately 300 Black Angus beef cows, calving in June and a diverse crop rotation, plus the family has recently launched a direct-to-consumer beef business called Boyd's Beef.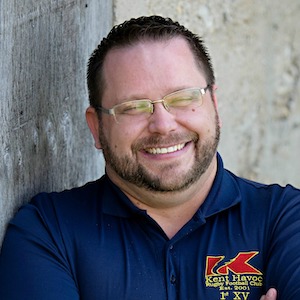 General Manager, Veritas Farm Business Management - A Division of Deveron UAS, Chatham, Ontario
Presentation title: Pretty Maps or Useful Insights?
Presentation overview: The ag industry has had 20+ years of generating maps from data layers but less than 5% of farmers are creating useful and profitable insights from their data. We will look at the value of employing analysis tools that help measure the interactions between data layers so that decisions that are more profitable can be made.
Profile: Aaron Breimer was raised on a farm in southwestern Ontario, which his parents still currently run. After completing his B.Sc. (Agr.) degree from the University of Guelph, he worked for 10 years in the ag retail industry before taking on a variety of roles that focused on agronomy, precision agriculture and data science. He is passionate about assisting farmers to maximize their profitability by making sound agronomic decisions that can be measured and managed. When he is not reviewing soil tests or yield data, he enjoys scuba diving as well as playing rugby.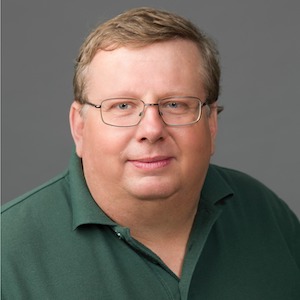 Director of Markets and Weather, Glacier FarmMedia MarketsFarm, Winnipeg, Manitoba
Presentation title: That's More Like It – Weather in 2020 and Outlook for 2021
Presentation overview: Bruce will discuss the major happenings in the market and weather during the 2020 growing season. In addition, the initial outlook for the 2021 crop year will be covered.
Profile: Bruce Burnett has been living and breathing Western Canadian agriculture for over 30 years. The combination of practical experience gained by growing up on a farm in western Manitoba and years of monitoring global weather and markets for the Canadian Wheat Board gives Bruce a unique perspective on the agricultural markets. His specialty is the analysis of weather conditions and their impact on global agricultural markets. Bruce is an enthusiastic speaker who will deliver an authoritative perspective on markets for crops grown in Western Canada. Bruce currently is the Director of Weather and Markets for Glacier FarmMedia and resides in Winnipeg, Manitoba.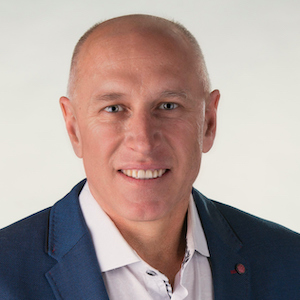 EVP and Chief Commercial Officer, Concentric Ag & President, ATP Nutrition Ltd., Macdonald, Manitoba
Presentation title: Biologicals – Is Your Farm Ready for the Future?
Profile: Jarrett is a leading expert in the interaction of nutrients and integration of biostimulants in plant physiology. He founded ATP Nutrition, one of the largest plant nutrient suppliers in Canada, and a wholly-owned subsidiary of Concentric Ag. He spearheaded the development of ATP's System of Chemtrition™, a simplified, easy-to-use, agronomically sound nutritional system for growers.
Read More
Prior to establishing ATP Nutrition, Jarrett held lead agronomic technical positions with a multinational fertilizer company. Through these experiences, Jarrett was able to take product innovations such as ESN and Duration Slow Release fertilizers from concept to commercialization. Over the past 20 years, he has focused his efforts on understanding the physiology and interaction of nutrients within the plant. He has leveraged his nutrient knowledge in working in the fruit, vegetable, turf grass and nursery markets to develop the current ATP Nutrition product line for broad acre crops.
Jarrett holds a Master of Science in Soil Fertility and Microbiology from the University of Manitoba, where his research included determining the mode of action of JumpStart and Agrotain technologies. Today, Jarrett is the Chief Commercial Officer for Concentric Ag, where he leads the sales and marketing efforts for their three families of products (biostimulants, nutrition and analytics).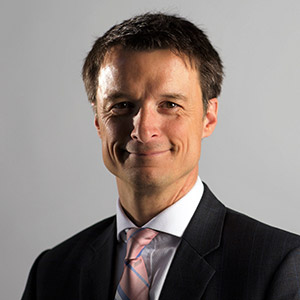 Director, Agri-Food Analytics Lab, Dalhousie University, Dartmouth, Nova Scotia
Presentation title: It's getting complicated out there, and that's a good thing!
Presentation overview: The Canadian agri-food landscape is continuously changing to remain competitive. Disruptions in how Canadian consumers shop and buy food are a constant in today's fast changing world. Consumers today do not appear to enter the experience looking for a radical new way to shop, but they seem to be influenced by several aspects of their daily lives. Some aspects are obviously more predictable than others, but how will these influence managerial practices in the future? As the line between food service and retailing blurs, how will this impact agriculture and farming in general? By examining food cultures and trends more closely, along with technology-driven solutions emerging, Sylvain Charlebois will engage in an open dialogue about the futurology of food systems. Here are some relevant topics Sylvain will touch on: Rise of Plant-based protein, Beyond Meat phenomenon, Consumers and dieting trends, Opportunities and challenges for Canadian products & Artificial intelligence technologies.
Profile: Dr. Sylvain Charlebois is a Professor in food distribution and policy in the Faculties of Management and Agriculture at Dalhousie University in Halifax.
He is also the Senior Director of the Agri-food Analytics Lab, also located at Dalhousie University. He is as well the former Dean of the Faculty of Management at Dalhousie University. Before joining Dalhousie, he was affiliated with the University of Guelph's Arrell Food Institute, which he co-founded. While at the University of Guelph, he was also the Associate Dean of Research for the College of Business and Economics.
Read More
Known as "The Food Professor", his current research interest lies in the broad area of food distribution, security and safety. He is one of the world's most cited scholars in food supply chain management, food value chains and traceability.
He has authored five books on global food systems, his most recent one published in 2017 by Wiley-Blackwell entitled "Food Safety, Risk Intelligence and Benchmarking". He has also published over 500 peer-reviewed journal articles in several academic publications. Furthermore, his research has been featured in several newspapers and media groups, including The Economist, the New York Times, the Boston Globe, the Wall Street Journal, Washington Post, BBC, NBC, ABC, Fox News, Foreign Affairs, the Globe & Mail, the National Post and the Toronto Star.
Dr. Charlebois sits on a few company boards, and supports many organizations as a special advisor, including some publicly traded companies. He also has done some work on social licensing, which include public trust assessments and risk communication evaluations. Charlebois is also a member of the Scientific Council of the Business Scientific Institute, based in Luxemburg. He conducts policy analysis, evaluation, and demonstration projects for government agencies and major foundations focusing on agricultural policies and community development both in Canada and in development settings. Dr. Charlebois is a member of the Global Food Traceability Centre's Advisory Board based in Washington DC, and a member of the National Scientific Committee of the Canadian Food Inspection Agency (CFIA) in Ottawa. He has testified on several occasions before parliamentary committees on food policy-related issues as an expert witness. He has been asked to act as an advisor on food and agricultural policies in many Canadian provinces, in the United States, Brazil, Austria, Italy, France, Belgium, China, Great Britain, Finland and the Netherlands.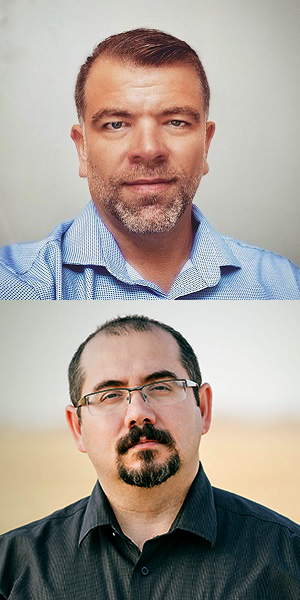 Marty Cook is Vice President, Premium Services, Glacier FarmMedia, Winnipeg, Manitoba
Wade Barnes is CEO and Co-Founder, Farmers Edge, Winnipeg, Manitoba
Presentation title: Past, Present and Future of Digital Ag (How far we've come and what do we do with all this data!)
Presentation overview: Marty and Wade will sit down for a fireside chat to discuss the history of precision ag, how far we've come and what's next.
Marty's Profile: Marty has spent more than two decades in senior sales and leadership roles with North American leaders in the agricultural technology and equipment manufacturing sector, including Novariant AutoFarm, Topcon, Buhler Versatile and Case New Holland Industrial. He holds a passion for the progressive and technological future of farming, which he brings to his stewardship of Glacier FarmMedia's portfolio of farmer-focused specialty products, including MarketsFarm, WeatherFarm, and MetosCanada. Marty also leads the development of new products and services designed to bring advanced information and cutting-edge technology to farmers.
Wade's Profile: As co-founder and CEO of Farmers Edge, a leading digital agriculture company, Wade heads the company's vision, global strategy, and development. Driving a global business suits his entrepreneurial spirit, but driving a tractor on his own farm helps him stay rooted to the needs of farmers. He has built Farmers Edge from a two-person operation specializing in agronomy services to the established digital agriculture enterprise it is today. Under his continued leadership, the company has grown to over 650 employees.
Read More
Since 2005, the company has been transforming the industry with disruptive technologies and strategic partnerships designed to enhance connectivity across the entire agricultural ecosystem.
Wade's vision is to help growers and agricultural professionals around the world make data-driven and profitable farm management decisions by offering the most comprehensive digital agriculture platform that offers a unique combination of field-centric data, artificial intelligence, and complete integration.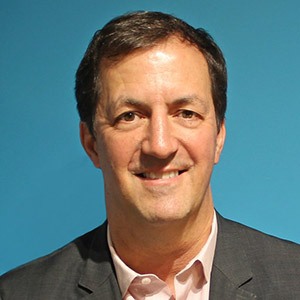 Political Columnist, Globe and Mail, Toronto, Ontario
Presentation title: The Political Landscape – Where are we headed?
Presentation overview: Known for his insightful, provocative commentary, Coyne offers insights on the intersection between policy and politics, specifically how it pertains to the agriculture industry — the economic and social policy challenges facing the country, and how well governments are facing up to them.
Profile: A National Post original, Andrew Coyne's journalism career has also included positions with Maclean's, the Globe and Mail and the Southam newspaper chain. He has been a regular contributor to The National's At Issue panel since 2005. Andrew is a Fellow of the School of Public Policy and Governance at the University of Toronto.
Read More
With topical and timely presentations, Andrew is sure to ignite discussion with every audience. He is thoughtful, intrepid, and never afraid to speak his mind. He has established himself over the last two decades as one of this country's most passionate and articulate commentators on political and economic issues.Though he claims he to have a distaste for politics, Andrew considers himself an optimist and believes that there is a better politics out there – and that it is the role of the media to help bring it out. He has contributed to a wide range of other publications including The New York Times, The Wall Street Journal, National Review, Time and Saturday Night.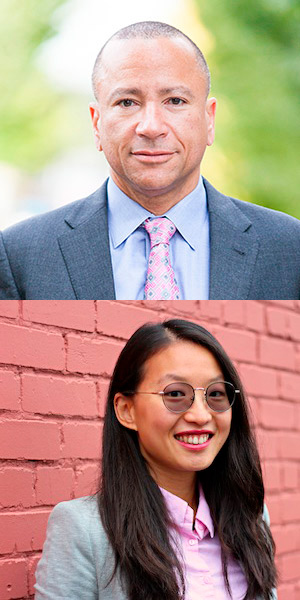 Carlo Dade is Director, Trade and Investment Centre, Canada West Foundation, Calgary, Alberta
Sharon Sun is Trade Policy Economist, Canada West Foundation, Calgary, Alberta
Presentation title: New Options for Engaging China on Agricultural Trade
Presentation overview: As counterintuitive as it may seem, now is the time to rethink how to engage China on ag trade. A preview of forthcoming CWF research and data on a new convergence of interests between China and Canada in mitigating the harms to each country from the U.S.-China phase one trade agreement and how Canada can activate this and the broader convergence of interests around agriculture to reframe re-engagement.
Carlo's Profile: Carlo Dade is Director of the Trade and Investment Centre at the Canada West Foundation which focuses on increasing growth and profitability in western Canada's export economy. Mr. Dade is a frequent expert witness at parliament and media commentator on Canadian trade issues including North American trade, the Trans-Pacific Partnership, trade agreements and the importance of trade infrastructure to the national economy. 
Mr. Dade is a member of the Mexican Council on Foreign Relations (COMEXI) and a Senior Associate at the Center for Strategic and International Studies (CSIS) in Washington D.C in addition to Sr Fellow in the School of International Development and Global Studies at the University of Ottawa. Mr. Dade began his career in the Latin American and Caribbean Region Technical Department at the World Bank in Washington, D.C. and subsequently ran Caribbean operations for the Inter-American Foundation, a U.S. government foreign aid agency.
Sharon's Profile: Sharon Sun specializes in research on international trade, investment and trade infrastructure policy and is a trade policy economist where she provides empirically sound analyses and policy recommendations. She has taken the lead on research projects including the impact of Chinese industrial policy, Made-in-China 2025, on Canadian trade and western Canadian export opportunities with Japan under the Comprehensive and Progressive Agreement for Trans-Pacific Partnership (CPTPP). Other work includes the impact of trade agreements on trade infrastructure, addressing Chinese non-tariff barriers on Canadian agricultural exports, and other trade agreement and trade related issues.
Sharon is a Ph.D. candidate at the Norman Paterson School of International Affairs, Carleton University. She has a background in international business (B.IB, Carleton University; MSc IB, ESCI-Pompeu Fabra University) and various international work experiences in business analysis, research and consultation. Prior to joining the Foundation, she was an associate researcher with the Centre for Trade Policy and Law and an instructor at the Sprott School of Business.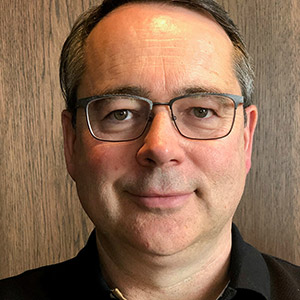 President, LeaderShift Inc., Fairfax, Manitoba
Presentation title: Training for Farm Succession and Whatever Comes Next
Presentation overview: Farm succession can be one of the most emotionally demanding events a family will experience. Getting it right matters financially and to the ongoing relationships inside and outside of the farm. The good news is that the high-consequence and emotionally-charged moments of modern farm business can be trained for. Our abilities can now be measured and the right training can develop our capacity to not only handle these pivotal moments, but to thrive in them. Kelly will discuss how integrated approaches to professional development are setting up the current and next generation of agricultural professionals for success.
Profile: Kelly Dobson is an active fourth generation farmer who is committed to developing leader performance in agriculture and family businesses. Kelly takes his decades of farm and industry experience and adds his lifelong passion for leadership to support agriculture leaders to improve their performance through LeaderShift Inc.
Read More
Accepting that there are no quick fixes to increasing leader effectiveness, Kelly developed the LeaderLab to network, train and support clients wherever they live and work. His commitment to developing the LeaderShift system has evolved with the partnership of Farm Management Canada into the National Farm Leadership program. It continues to integrate leader assessment, positive psychology, family systems and leadership theories to provide comprehensive development to Canada's current and future ag space leaders. Kelly holds a Masters in Leadership and an Executive Coaching certification from Royal Roads University and is a member of the Canadian Association of Farm Advisors. When he is not studying for his psychology doctorate and farming, he contributes to Country Guide Magazine and provides workshops across Canada.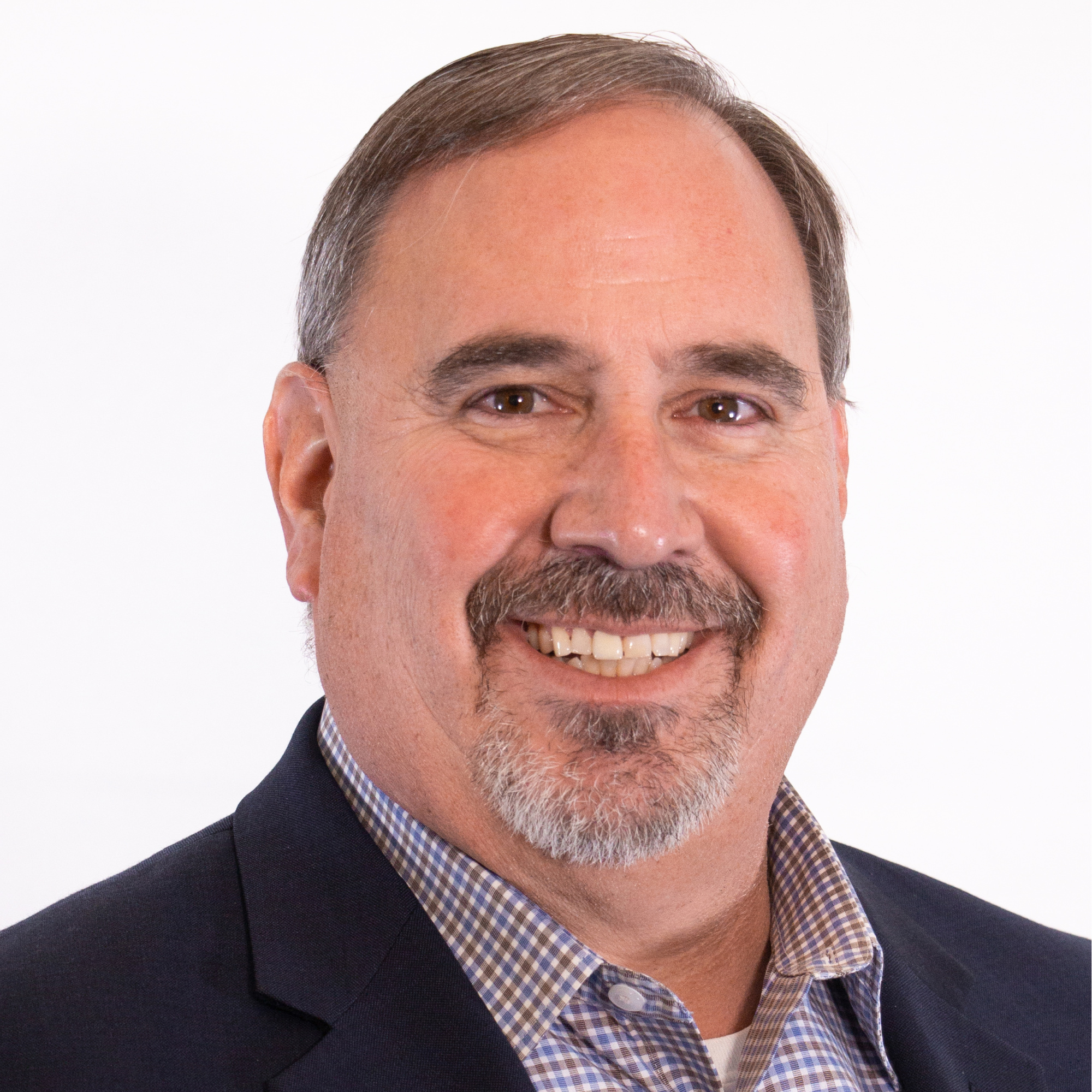 VP Business Development, Topcon Agriculture, Sloughhouse, California
Presentation title: Smart Implements and Data: Creating Value on Your Farm in 2021 and Beyond
Presentation overview: Overview and examples of how Smart Connected implements and sensors are creating value for Canadian wheat growers and others. A look into where Smart Connected implements may lead us in the future.
Profile: Michael has been active in the digital transformation of agriculture for more than 25 years as it has been moving from precision technologies to decision-based systems. He has a career's worth of experience in implementing field automation from planting through harvest.
Read More
As Vice President of Business Development for Topcon Agriculture, his responsibilities include aspects of business strategy, product development and strategic alliances to drive business growth. His personal experience includes utilizing technologies of measurement; optical, sonic, and positioning toward improving in field efficiency and is a co-inventor on patents for Auto Steering, Sensors and User Interface.
In support of developing a stronger industry, Michael currently serves on a USA federal task force on Connectivity & Technology Needs of Precision Agriculture (Federal Communication Commission & US Dept. of Agriculture), AEM Council for Agriculture Innovation, is a founding board member of Ag Data Coalition Not-For-Profit Corp., PACE Advisory Committee for Stewardship, and is a moderator of Germany's VDI conference on Connected Off-Highway Vehicles.
As a native of California, he has familiarity with horticultural crop production and irrigation technologies. Michael holds a BS from Cal Poly, San Luis Obispo; MBA from Golden Gate University, graduate of the California Ag Leadership Program (Class 33) and has also been recognized as a member of Alpha Gamma Rho Fraternity. He and his wife Kara have a daughter and enjoy outdoor activities such as hiking, fishing, and beef cattle ranching in their spare time.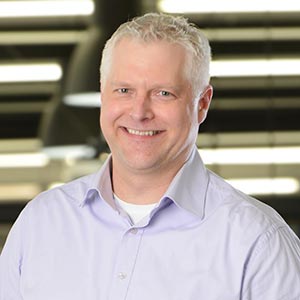 Chief Executive Officer, Protein Industries Canada, Regina, Saskatchewan
Presentation title: Canada's Plant-Protein Growth Opportunity
Presentation overview: There's plenty of potential for the plant-protein sector in Canada to grow, particularly when it comes to value-added processing. In this presentation, Protein Industries Canada's CEO Bill Greuel will discuss the state of Canada's plant-protein sector—its past, present and future.
Profile: Bill's combined passions for agriculture and innovation were the driving forces behind his career. Initially, this led him to private sector jobs at a biotech start-up, in the canola industry and at a large multi-national agriculture company. Bill then transitioned to the Saskatchewan Ministry of Agriculture, where he worked as a Provincial Oilseed Specialist, Research and Development Manager and Executive Director of Crops and Irrigation Branch before accepting the role of Assistant Deputy Minister, Regulatory and Innovation.
Read More
While growing up on a farm and throughout his career, Bill saw first-hand the opportunity for growth in Canada's agriculture industry. As CEO of Protein Industries Canada, Bill helps Canada's plant-protein sector realize this potential by leading the development of Protein Industries Canada's programs, resources and initiatives. His efforts have also helped make the Supercluster an instrumental player in the plant-protein landscape.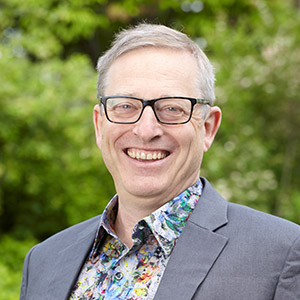 President, Radicle, Calgary, Alberta
Presentation title: Sustainable Supply Chains and Carbon Markets: Challenges and opportunities for growers in a world going green.
Presentation overview: We'll be discussing how the demands of corporations for sustainable products and carbon pricing initiatives being set by governments are creating challenges and opportunities for farmers. We'll also provide an overview of carbon markets and what they really mean.
Two key messages in his presentation:
1. The scope of the climate change issue and the actions being taken to help mitigate it.
2. How farmers can leverage the carbon market to generate revenue through low/no-till farming.
Profile: Alastair Handley is the Founder and President of Climate Smart Group (CSG) and Carbon Credit Solutions Inc, (CCSI). His recent appointment to the World Bank Advisory Group for Operationalizing Article 6, recognizes Alastair as a leader and authority on Environment Markets worldwide.
Read More
Intellectual and experienced, Alastair has a gift for educating and communicating the complexity of environmental markets and sustainability initiatives in easy to understand, meaningful ways. To this end, Alastair continues to advise governments and Fortune 100 companies and has been invited to speak across the globe on the importance of environmental markets and their proven ability to drive consequential change.A pioneer in the environmental market space, Alastair designed and developed one of the first software platforms in the world to aggregate and quantify large-scale emission reductions. Leveraging his prior experience with geographic information systems and software design, Alastair created a world-class technology that has helped CCSI's 3000+ clients develop millions of carbon offsets.
Alastair's software platform was created in response to Alberta developing the first carbon market in North America. A global leader, the province's environmental foresight is the foundation on which Alastair built his companies. The success of CSG and CCSI domestically and internationally exemplifies how emission reduction markets can build wealth, generate jobs, create export opportunities and protect the environment for future generations at once.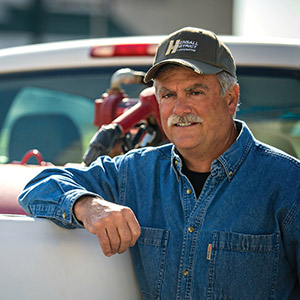 Founder, Hursh Consulting & Communications Inc., Saskatoon, Saskatchewan
Farm Forum Event Master of Ceremonies
Presentation title: Agriculture: Hang on for a Wild Ride
Presentation overview: While everyone acknowledges the huge changes that have occurred in agriculture, the rate of change will only accelerate. A multitude of forces from technology to politics will create the future operating environment.
Profile: Kevin Hursh is one of the country's leading agricultural commentators. He is an agrologist, journalist and farmer. Kevin and his wife, Marlene, run Hursh Consulting & Communications based in Saskatoon and also own and operate a farm near Cabri in southwest Saskatchewan growing a wide variety of crops. Hursh Farms specializes in specialty crops while working with an adjacent cattle producer for mutual benefit. Kevin writes a weekly column for The Western Producer and serves as executive director for the Canary Seed Development Commission of Saskatchewan and the Inland Terminal Association of Canada (ITAC).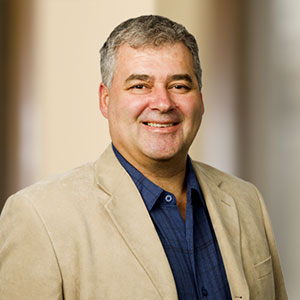 Senior Market Analyst, MarketsFarm, Glacier FarmMedia, Winnipeg, Manitoba
Presentation title: Navigating Grain Markets in Turbulent Times
Presentation overview: Grain markets appear to be emerging from a period of multi-year price bearishness as resurgent demand has universally lifted returns for grains, oilseeds and pulse crops. Let's run through the issues at work influencing price trends for the post-harvest period. With solid 2020 crop yields and quality, combined with rising grain prices relative to the past couple of years, let's hope the 2020-21 grain marketing campaign will be remembered as a profitable one for Western Canadian farmers.
Profile: Mike Jubinville is the senior market analyst with MarketsFarm, a grain market analysis and advisory service of Glacier FarmMedia based out of Winnipeg. Mike formerly headed Pro Farmer Canada. Previous that...he was employed as a cash merchant with what was then United Grain Growers and senior market analyst with Growers Marketing Services of UGG. Mike also worked as an analyst with Manitoba Pool Elevators and market reporter with Resource News International and Dow Jones Newswires out of Winnipeg and Chicago.
Read More
Mike joined MarketsFarm in 2018 to provide independent market analysis and commentary for Prairie farmers…and can currently be found at MarketsFarm.com.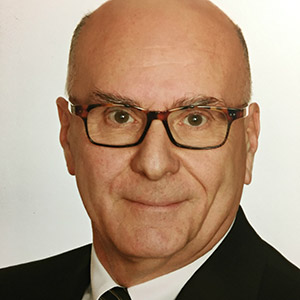 Senior Agronomist, Koch Fertilizer Canada, ULC, Calgary, Alberta
Presentation title: Contemporary Soil Fertility Issues
Presentation overview: A number of issues have dominated prairie agriculture in recent years: weather patterns, increasing size of farms, introduction of high-yielding crop cultivars and fluctuating crop prices. These, along with the adoption of the 4R Nutrient Stewardship Principle, have brought a number of fertility issues to the surface. The presentation will cover issues such as phosphorus fertility, balancing need to application rates, surface application of Nitrogen and pros and cons of topdressing.
Profile: Dr. Karamanos received his BSA from the University of Thessaloniki, Greece and his M.Sc. and Ph.D. in Soil Chemistry and Fertility from the University of Saskatchewan. He has taught at the University of Saskatchewan and McGill University, and has served as the Senior Research Agronomist with Esso Chemical Canada, Director of the Saskatchewan Soil Testing Laboratory and Enviro-Test Laboratories Saskatoon and Manager of Agronomy with Westco and Manager of Agronomic Solutions for Viterra.
Read More
Dr. Karamanos is the Sr. Agronomist with Koch Fertilizer/Agronomic Services in Canada. He has participated in number of international projects in Greece, Zambia, India, North Korea and China through the International Atomic Energy Agency, the Food and Agriculture Organization of the United Nations or the Canadian International Development Agency. He was granted a Fellow and the Distinguished Agronomist award in the Canadian Society of Agronomy in 2013 and 2019, respectively, and was inducted in the Saskatchewan Agricultural Hall of Fame in 2015.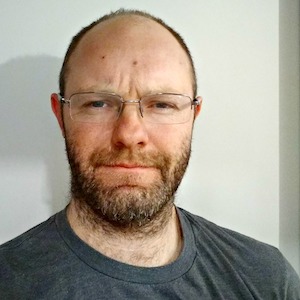 Harvest Moon Farm LTD, Hilda, Alberta
Farmer panel: Soil Health
Presentation overview: Our farm is on a soil health journey and about the only thing we know is where we came from and how different it is from where we are now. As we learn more and more, we realize both how much we already knew, and how much we might never know all at the same time.
Profile: Andy Kirschenman farms with his wife and parents on a dryland farm near Hilda, Alberta. He grows winter and spring cereals, oilseeds and pulses in a diverse no-till system based on stripper headers and disc drills. In October 2017, a wildfire affected half of the acres he farms and he is now trying to get those acres healthier than they were before the fire. Currently his belief is that nature is a guide, but when we as mankind, created in the Image of the Creator, are willing to work with nature, we can be better together.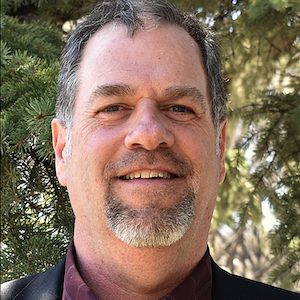 Professor, Department of Soil Science, University of Manitoba, Winnipeg, Manitoba
Presentation title: The Great Wind Erosion Mystery
Presentation overview: Wind erosion is widely regarded as a major threat to crop production in the Canadian Prairies. Wind erosion events occur frequently and the dust they generate is very conspicuous. But does wind erosion result in significant soil loss, and if it does, where does that soil go?
Profile: Dr. David Lobb is a Professor of Landscape Ecology in the Department of Soil Science, University of Manitoba. David grew up on a farm in southern Ontario, earned degrees in Toronto and Guelph and was engaged in soil conservation work in Atlantic Canada before moving to Manitoba. He is internationally recognized for his research in tillage translocation and tillage erosion, particularly for his advances in experimental methods and modelling.
Read More
In addition to his teaching responsibilities and many professional commitments, David has published nearly 100 scientific papers and book chapters on soil erosion and soil conservation and made over 400 presentations. His expertise in soil erosion and conservation has been sought by the United Nations' International Atomic Energy Agency (IAEA) and Food and Agriculture Organization (FAO), the World Bank Institute and the Organization for Economic Cooperation and Development (OECD), in addition to provincial and federal government agencies across Canada.
David currently co-chairs the FAO's Intergovernmental Technical Panel on Soil and he serves as a board member for the Soil Conservation Council of Canada. David is a Fellow of the Canadian Society of Soil Science and of the Soil and Water Conservation Society, and he was inducted into the Canadian Conservation Hall of Fame in 2015.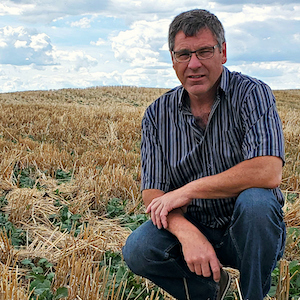 NRG Farms Ltd, Waseca, Saskatchewan
Farmer panel: Soil Health
Presentation title: The Importance of Soil Health
Presentation overview: The importance of soil health can't be overstated. Over the past 30 years, Western Canada has experienced a paradigm shift in its cropping systems. Direct seeding led to drastic reductions in both wind and water erosion. However, this was only one positive step to improving soil quality. Now we need to embrace the next stage of improving our soils. Adoption of new ideas and technology plus modifications to our own personal mindset are required to take the steps necessary to make the next meaningful change. Life is not static and neither are our soils. Sustainable Ag is not simple but Simple Ag is not sustainable.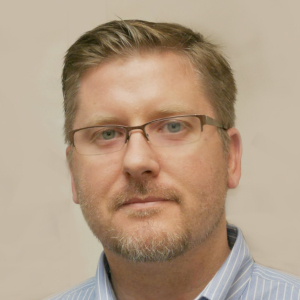 Chief Technology Officer, Farmers Edge, Winnipeg, Manitoba
Presentation title: Connecting the Dots in AgTech
Presentation overview: Agriculture is moving at lightning speed. Listen to where we came from, where we are and where we are headed in agronomy and AgTech. Find out what tools and technology will enhance agronomists and farmers in the future.
Profile: Ron brings a diverse 10-year background in software-as-a-service design, development and innovation. In addition to agriculture and logistics hardware and telematics innovation, Ron has also previously helped design and build risk management software for financial institutions, including lenders, insurance companies and more. As part of the Senior Management Team, Ron continues to lead the development of new and innovative hardware and software for growers, agricultural professionals and partners around the world.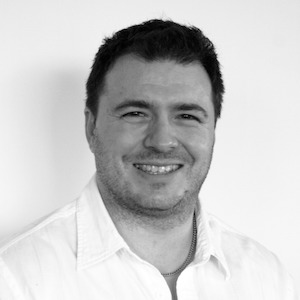 CEO, Overton Environmental Ent. Inc., Winnipeg, Manitoba
Presentation title: Understanding How Ecological Functions Contribute to Modern Agriculture
Presentation overview: In this talk, Dale will discuss what ecological functions are important for modern farmers (N fixation, P-mobilization, organic matter management, disease suppression and how plant growth promoting microbes influence crop development). The overarching premise of this talk is the growing regenerative approach to agriculture and how to use biology to reduce reliance on chemical fertilizers and pesticides. 
Profile: Overton Environmental operates a diversified manufacturing company focused on creating sustainable crop inputs and organic waste management solutions. Utilizing the most advanced ecological techniques, we have been able to engineer a variety of high-end microbial products. Our entire philosophy is based on returning resources back to the earth – from waste to resource is a fundamental philosophy in our business model.
Read More
Overton Environmental is based in Winnipeg, Manitoba with a large satellite facility in Giroux, Manitoba. Currently we operate a large worm farm in downtown Winnipeg and a large compost facility in Giroux, Manitoba.
Overton Environmental is committed to helping our clients understand and reduce the impacts of their activities on the environment and conform to government regulations. As such, we manufacture an array of products under the "Essential Organics™ and EcoTea™" umbrella and provide expert services including consulting, custom soil blending, soils manufacturing, composting, product co-packaging and product distribution.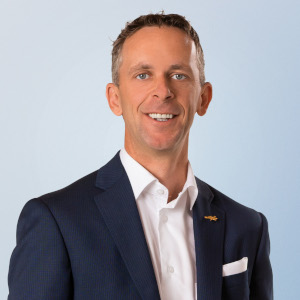 Director, Industry Relations, FCC, Regina, Saskatchewan
Presentation title: What Covid Taught Me About Canadian Ag
Presentation overview: Covid has clearly had an impact on the Canadian food system. From restaurant closures to packing plant disruptions, Canadian agriculture was dealt one curveball after another. While some parts of our food system quietly expanded and stepped up to meet changing demands, others were devastated by the sharp shift in consumer demand. There were bright spots in terms of the industry's ability to deliver on international trade commitments and there were clear breakdowns in the fragility of supply chains in meat processing. This talk offers some insights into the chaos and the bright spots that came out of the first wave in Covid that may serve as a guide as the pandemic continues.
Profile: Marty Seymour is Director of Industry Relations at FCC, where he engages with national associations, government officials and industry influencers to explore partnership opportunities that add real value to Canadian agriculture.
Read More
Marty was raised on a cattle and grain farm in Carnduff, Sask. A cowboy at heart, he moved to Saskatoon and earned a degree in agriculture science from the University of Saskatchewan. After a decade in sales and marketing in the animal health industry, Marty spent five years as CEO of Canadian Western Agribition, Canada's largest livestock show and exhibition. Marty has been involved in international trade missions, sat on the economic development board of Sakimay First Nations, has done reality TV and was named a CBC Future 40 recipient for contributions to the community. Currently, he's on the marketing committee for the Canadian Roundtable for Sustainable Beef (CRSB).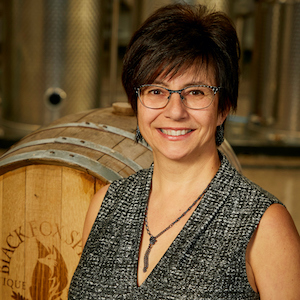 Owner/Founder, Black Fox Farm and Distillery, Saskatoon, Saskatchewan
Presentation title: From 5,000 acres to 80: Our Value-Added Journey
Presentation overview: In an effort to get closer to the customer, we switched from broad-acre production to value-added farming. Rather than shipping our grain in rail cars, we chose whisky barrels. Sizing down the farm has been a lesson in customer relationships, but at the end of the day, we believe that when the question is why? the response should always be: why not?
Profile: Barb and husband John are the owners and founders of Black Fox Farm and Distillery, located near Saskatoon, Saskatchewan where they carefully cultivate grains, fruits and flowers to transform them into award-winning gins and whiskies. They welcome guests to their farm throughout the year for tastings, tours, festivals and the opportunity to pick flowers from the acres of fresh-cut flowers they grow. John and Barb are third-generation farmers, and both are graduates of the University of Saskatchewan College of Agriculture and Nuffield Scholars. They have both been recognized as Outstanding Young Farmers in Saskatchewan and Canada, as well as the SABEX Entrepreneurs of the Year. Their goal is to craft the perfect Canadian whisky with an eye towards sustainability and improving the land on which it was produced.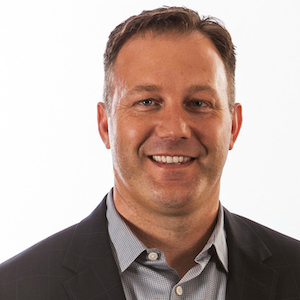 Vice President, TELUS, Calgary, Alberta
Presentation title: Importance of Digitization in Agriculture
Profile: Chris joined TELUS in 2000 and has held a number of different roles, leading teams in operations, product management, process improvement and systems delivery. In his role today, Chris and his team are focused on verticalizing TELUS' technology and expertise into agriculture.
Read More
Chris is a strong supporter of TELUS' commitment to give where we live. He serves as the Vice Chair for the TELUS Manitoba Community Board, Executive Sponsor of the Calgary Chapter of TELUS Connections Women's Network, and serves on the University of Calgary Haskayne Business Technology Management Industry Advisory Committee.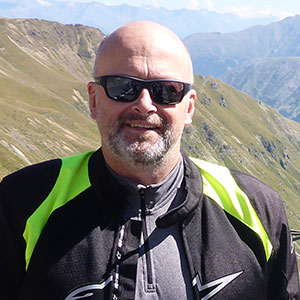 Research Scientist, Plant Pathology, Lacombe Research and Development Centre, Agriculture and Agri-Food Canada, Lacombe, Alberta
Presentation title:  Foundational Plant Disease Knowledge is Key to Getting the Most out of Current and Future Management Technologies.
Presentation overview:  Deriving cost-effective yet satisfactory levels of disease management is a concern for both existing tools and new technologies on the horizon. The presentation will demonstrate why having foundational knowledge of the nature of plant diseases allows for the effective use of these tools in terms of: the right tool or tools, the right rate or level of use, use at the right time, and use in the right place.
Profile: Kelly Turkington is a plant pathologist at the Lacombe Research and Development Centre, Agriculture and Agri-Food Canada, in Lacombe, Alberta. His main focus is on management of cereal and canola diseases as part of collaborative studies with colleagues from across Canada. Thanks to his father Tom, his graduate student supervisor Robin Morrall, and his interactions with farmers, industry staff and research/extension colleagues over the past 50 years, Kelly has developed a passion for field-based plant pathology research and the development of practical solutions for effective disease management.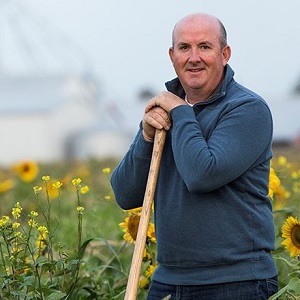 No-Till Producer, Bla-Kar Farms, Merlin, Ontario
Presentation title: Successes and Failures with Cover Cropping
Presentation overview: Blake will discuss the journey of embracing change of generational farming methodology and working towards an alternative model of productivity.
Profile: Knowing that soil is not an infinite resource and working with the objective to leave his farms in better condition for future generations, Blake has been using a multi-species cover crop blend to protect and enrich the soil. His practices are in stark contrast with others in his area of Southwestern Ontario where more farmers are reverting back to conventional tillage.
Read More
Blake is a fifth-generation farmer and Canadian Nuffield Scholar from Merlin, Ontario, Canada. Working with his wife, Karen and father, Elwin Vince, they produce commercial corn, soybeans and winter wheat on 1,200 acres. Their farm management practices are centered on soil health and they are considered to be no-till pioneers in their corner of Canada where they adapted to no-till farming techniques in the early 1980s. Blake considers himself very fortunate to have been taught from a young age the merits of no-till farming. His claim to fame, as a 48-year-old farmer, is that he has never used a moldboard plough.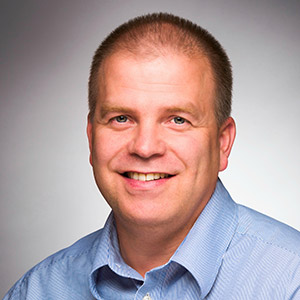 Co-Founder, LandView Drones, Edmonton, Alberta
Presentation title: Practical Drone Workflows for Agronomists
Presentation overview: Drones may eventually replace some crop scouting functions, but for now human interpretation still trumps algorithms. Drones already provide value by saving agronomists time, measuring spatial extent of issues and ensuring that critical issues aren't overlooked by providing a view of the entire field not possible from the ground.
Profile: Markus Weber grew up on a mixed grain and cow-calf operation just west of Camrose, Alberta. He worked in the law and government before returning to agriculture as a consultant with Serecon in Edmonton. Their business often focuses on the intersect of competing land uses, where the need for better aerial imagery led to LandView Drones. LandView sells complete drone systems paired with an 'Ag Drone School' where participants learn to use Remotely Piloted Aircraft Systems safely, legally and in ways that save time and money. Markus provides consulting services and drone equipment for many environmental and agricultural uses, including field agronomy.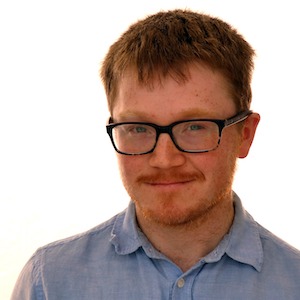 Applied Research Lead, Glacier FarmMedia Discovery Farm, Saskatoon, Saskatchewan
Presentation title: Data-driven Management Decisions at the Glacier FarmMedia Discovery Farm
Presentation overview: This session will provide an overview of the field-scale applied research projects at the Glacier FarmMedia Discovery Farm and will highlight the use of digital infrastructure to inform management decisions.
Profile: Blake Weiseth grew up on a mixed grain and cattle farm in southwest Saskatchewan near Shaunavon. He obtained Bachelor's and Master's degrees in Soil Science from the University of Saskatchewan and is a Professional Agrologist with the Saskatchewan Institute of Agrologists. Currently, he is the Applied Research Lead at the Glacier FarmMedia Discovery Farm and holds an industry-funded Research Chair position with Saskatchewan Polytechnic.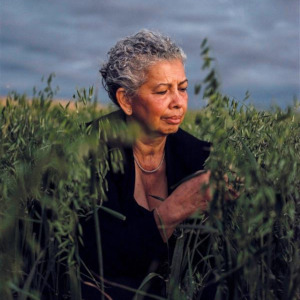 Soil Health and Crop Management Specialist, Soil Health Lab Manager, Chinook Applied Research Association (CARA), Oyen, Alberta
Presentation title: Taking a Closer Look at Your Soil's Health Assessment
Presentation overview: Yamily will provide an overview of soil health assessments at the CARASHLab, show soil microbiology in action, provide a CARASHReport explanation and a Soil Health Management case study.
Profile: Soil Health and Crop Management Specialist and Soil Health Lab Manager, Dr. Yamily Zavala has managed the Chinook Applied Research Association's crop and soil program for the past seven years. Prior to joining the CARA staff, she was a crop production consultant based out of Ottawa where project work took her to Central and South America as well as points in the south and west of Africa.
Read More
Early in her career, Yamily was a Soil Scientist for the National Agricultural Research Foundation at the Táchira State Research Center in Venezuela. Yamily's extensive international experience in restoring soil fertility and improving cropping systems is supported by an education focused on agriculture and soils. She obtained an Agricultural Engineering degree at a university located in the Venezuelan Andes Mountains. She attended Missouri University achieving a Masters in Agronomy (with minor in Soil Science) and earned a PhD in Soil and Plant Nutrition from Cornell University.
Her passion for understanding and improving the health of soils has contributed to improvements in the local agricultural economies where she has worked. In addition to applied research projects, she manages CARA's Soil Health Lab (CSHL), the first lab of its kind in Western Canada. The CSHL focuses on the evaluation of physical and biological soil properties and allows producers the opportunity for hands-on evaluation of their soils. She is a sought-after speaker and has addressed producers across Western Canada on various soil health topics and demonstrations. Yamily has two beautiful daughters who have supported her throughout her career.
Make the most of your virtual conference experience with Table Talks, lively discussions with fellow producers, consultants and industry representatives. Join the conversation at a table hosting a topic that interests you. A guest speaker, sponsor or exhibitor will be the host at each table but it is your involvement with fellow growers and consultants that will make for the liveliest discussions. Consult our schedule to view the topics.
The Farm Forum Event virtual trade show will be your opportunity to network with representatives of leading ag business companies, plus view important exhibitor information, show specials and more in each booth.