Agenda & Featured Speakers
The agricultural event experts at Glacier FarmMedia are putting together a program for the virtual Farm Forum Event that will draw progressive farmers and ag professionals from across Canada.

Stay tuned for news on our agenda coming soon!
The line-up of speakers for the Farm Forum Event will provide information and insight on a wide range of topics that will help you think differently about how to grow your business, whether you are providing services to the ag community or are an active producer.
Check back soon for an update on our speaker program!
Dr. Angela K. Bedard-Haughn
Dean and Professor, College of Agriculture and Bioresources, University of Saskatchewan, Saskatoon, Saskatchewan
Presentation title: Adapting to Change at the Soil-Water-Food Nexus
Presentation overview: Managing Prairie landscapes has always been complex and has only become more so as we are faced with growing frequency of both droughts and flooding. How can we adapt to our changing environment and mitigate risk by managing our soils and water?
Profile: Dr. Bedard-Haughn was born and raised on her family farm in the central parkland region of Saskatchewan. She received both her BSc in Physical Geography and her MSc in Soil Science from the University of Saskatchewan. She attended the University of California at Davis, where she received her PhD in Soil Science and Biogeochemistry in 2004.
Read More
Following completion of her PhD, Dr. Bedard-Haughn joined the Department of Soil Science at USask as a Postdoctoral Fellow before being appointed to a tenure-track faculty position in July of 2006. Over the course of her career, she has served as Head of the Department of Soil Science and as Associate Dean (Research and Graduate Studies) for the College of Agriculture and Bioresources, before taking up the position of Dean in summer 2020.
Dr. Bedard-Haughn specializes in soil science research, focusing on two main areas: management of wetland soils and predictive soil mapping. Her notable research program has been supported by the Natural Sciences and Engineering Research Council of Canada, the Saskatchewan Agriculture Development Research Fund, the Global Institute for Water Security, Environment Canada and several industry groups. She has also been active in experiential training, teaching field courses on soil and landscape classification at both undergraduate and graduate levels.
Dr. Bedard-Haughn is an associate member of the School of Environment and Sustainability, a member of the Global Institute for Water Security, and, is fully engaged in graduate student training.
Market Development Director, Yara North America, Auburn, Alabama
Presentation title: Mechanisms of Nitrogen loss and management considerations
Presentation overview: Nitrogen dynamics in our cropping systems is complex and often leads to inefficiencies in management. This talk will give insights into the mechanisms of nitrogen loss to help better guide management decisions based on most likely loss scenario.
Profile: Trey Cutts is currently Market Development Director for Yara North America, leading Yara's Crop Manager team who works to develop crop nutrition solutions through a diverse product portfolio, R&D and agronomic knowledge. Trey received a B.S. in Agriculture and M.S. in Crop and Soil Science from the University of Georgia. He went on to receive his Ph.D. in Plant Breeding from Texas A&M University.
Read More
Trey has spent over 14 years in the agriculture industry in both public and private roles. After graduate school, he was served as a corn breeder for Monsanto under the Water Efficient Maize for Africa Project, based in South Africa. Upon returning to the U.S., Trey was an Assistant Professor & Cropping Systems Agronomist at Auburn University. He is has since been with Yara North America since 2018.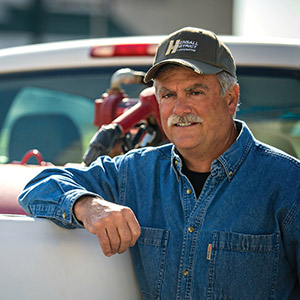 President, Hursh Consulting & Communications Inc., Saskatoon, Saskatchewan

Presentation title: Are we having fun yet?
Presentation overview: Life is too short to toil at something you don't enjoy. Hear how you can get more enjoyment as well as more profit from your farm lifestyle.
Profile: Kevin Hursh is one of the country's leading agricultural commentators. He is an agrologist, journalist and farmer. Kevin and his wife Marlene run Hursh Consulting & Communications based in Saskatoon. They also own and operate a farm near Cabri in southwest Saskatchewan growing a wide variety of crops. Hursh Farms specializes in specialty crops while working with adjacent cattle producers for mutual benefit.
Read More
Kevin writes a weekly column for The Western Producer and serves as executive director for the Canary Seed Development Commission of Saskatchewan and the Inland Terminal Association of Canada (ITAC). He is also one of the people behind a new technology called the X-Steam-inator that uses high temperature steam for non-selective weed control.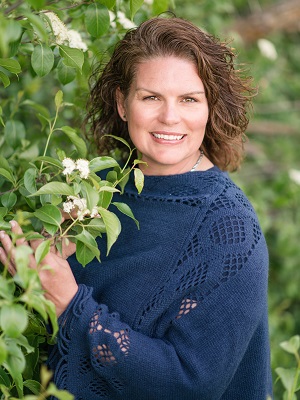 Senior Agronomist, 360 Ag Consulting, Gilbert Plains, Manitoba
Presentation title: Go Ahead, Ask Me A Good Question
Presentation overview: To answer Agronomy issues today, it is important that both farmers and agronomists ask each other good questions. The good news is that someone, somewhere has studied it already.
Profile: Wendy grew up, as a member of the 5th generation, on the McConnell family cattle and grain farm, near Gladstone, Manitoba. She attended the University of Manitoba and graduated with a degree in Agronomy, in 1998.
Wendy worked for one year in Red Deer, AB and then with Manitoba farmers, as an agronomist for over 20 years, at Crop Input sites and Grain Elevators for Agricore/Agricore United and P&H in Western Manitoba. Currently, she enjoys crop scouting, soil sampling, and making recommendations as an Independent Crop Consultant, with 360 Ag Consulting, in the Parkland. Wendy resides at Gilbert Plains, MB with her 2 daughters, KC and Connelly, and her favorite farmer: her new husband Brian.
Read More
Wendy loves to be a cheerleader for Agriculture, and to promote Agriculture as a rewarding option to those considering their career path. Wendy has enjoyed contributing as a councillor with Agrologists Manitoba, and an advisory member for the ACC Agribusiness Program, Manitoba Agronomist Conference, and Prairie Certified Crop Advisors Exam. Being an Ag in the Classroom volunteer has also been a highlight.
Wendy feels extremely grateful to be recognized as the 2019 Prairie Region Certified Crop Advisor of the Year and the 2020 Canadian Association of Agri Retailers Agronomist of the Year.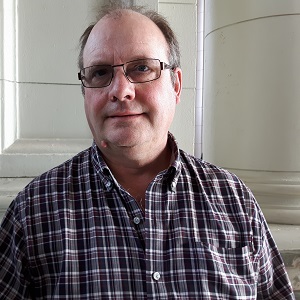 Professor, Department of Soil Science, University of Saskatchewan, Saskatoon, Saskatchewan
Presentation title: Building Productivity of Soils
Presentation overview: Identification and management of areas in fields where long-term productivity is restricted by adverse soil conditions can improve the agronomic and environmental performance of the soil resource on your farm. Various approaches to building soil fertility, organic matter,and improving soil chemical conditions are covered in this presentation, using results of recent research work by the presenter.
Profile: Dr. Jeff Schoenau is a professor of soil fertility and professional agrologist who works in the Department of Soil Science at the University of Saskatchewan. He holds the Saskatchewan Ministry of Agriculture Soil Nutrient Management Chair in the College of Agriculture and Bioresources, and is a fellow of the Agricultural Institute of Canada.
Read More
He was born in Saskatchewan, completed his undergraduate and graduate degrees in the 1980's in the College of Agriculture at the University of Saskatchewan and has worked there since. He also farms with his spouse Lynne near Central Butte, Saskatchewan. His research, teaching and extension activities deal with soil fertility and fertilizers, nutrient cycling, and soil management practices in prairie cropping systems.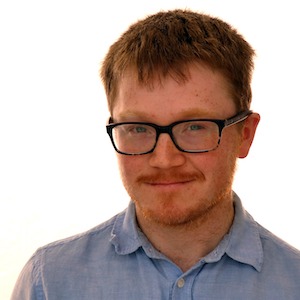 Applied Research Lead, Glacier FarmMedia Discovery Farm, Saskatoon, Saskatchewan
Presentation title: Managing soil moisture variability
Presentation overview: Recent technology has given us the ability to measure soil moisture variability across a field, but what do we do with this data? Drawing on examples from the Field of Excellence program and other applied research projects, this presentation will share practical examples of how real-time soil moisture assessment is used to inform in-season management decisions at GFM Discovery Farm Langham.
Profile: Blake Weiseth obtained a bachelor's and master's degrees in soil science from the University of Saskatchewan and holds a Professional Agrologist status with the Saskatchewan Institute of Agrologists. As Applied Research Lead with Glacier FarmMedia Discovery Farm, he currently oversees all applied research and demonstration projects. Sharing project findings and outcomes through a variety of platforms and connecting with farmers and those working in the agriculture industry are two of his passions.
Make the most of your virtual conference experience with Table Talks, lively discussions with fellow producers, consultants and industry representatives. Join the conversation at a table hosting a topic that interests you. A guest speaker, sponsor or exhibitor will be the host at each table but it is your involvement with fellow growers and consultants that will make for the liveliest discussions. Consult our schedule to view the topics.
The Farm Forum Event virtual trade show will be your opportunity to network with representatives of leading ag business companies, plus view important exhibitor information, show specials and more in each booth.