Agenda & Featured Speakers
The agricultural event experts at Glacier FarmMedia are putting together a program for the virtual Farm Forum Event that will draw progressive farmers and ag professionals from across Canada.

The line-up of speakers for the Farm Forum Event will provide information and insight on a wide range of topics that will help agronomists and farmers make bold decisions on the farm.
Dr. Angela K. Bedard-Haughn
Dean and Professor, College of Agriculture and Bioresources, University of Saskatchewan
Presentation title: Adapting to Change at the Soil-Water-Food Nexus
Presentation overview: Managing Prairie landscapes has always been complex and has only become more so as we are faced with growing frequency of both droughts and flooding. How can we adapt to our changing environment and mitigate risk by managing our soils and water?
Profile: Dr. Bedard-Haughn was born and raised on her family farm in the central parkland region of Saskatchewan. She received both her BSc in Physical Geography and her MSc in Soil Science from the University of Saskatchewan. She attended the University of California at Davis, where she received her PhD in Soil Science and Biogeochemistry in 2004.
Read More
Following completion of her PhD, Dr. Bedard-Haughn joined the Department of Soil Science at USask as a Postdoctoral Fellow before being appointed to a tenure-track faculty position in July of 2006. Over the course of her career, she has served as Head of the Department of Soil Science and as Associate Dean (Research and Graduate Studies) for the College of Agriculture and Bioresources, before taking up the position of Dean in summer 2020.
Dr. Bedard-Haughn specializes in soil science research, focusing on two main areas: management of wetland soils and predictive soil mapping. Her notable research program has been supported by the Natural Sciences and Engineering Research Council of Canada, the Saskatchewan Agriculture Development Research Fund, the Global Institute for Water Security, Environment Canada and several industry groups. She has also been active in experiential training, teaching field courses on soil and landscape classification at both undergraduate and graduate levels.
Dr. Bedard-Haughn is an associate member of the School of Environment and Sustainability, a member of the Global Institute for Water Security, and, is fully engaged in graduate student training.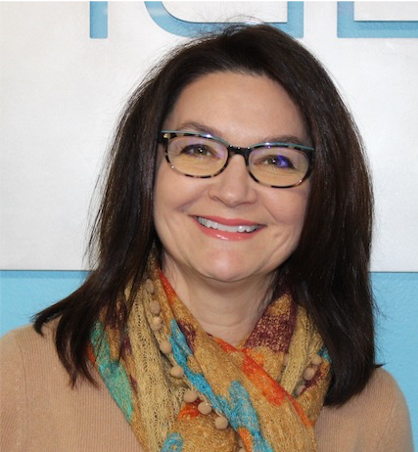 Chief Operating Officer, Agbiome
Presentation title: Biological-Based Products: Shaping the Future of Crop Protection
Presentation overview: Biological-based products are the fastest growing segment in crop protection. Biological-based products are the fastest growing segment in crop protection. preservation of soil health, no MRLs and resistance management. Three key messages in her presentation:
1. Biological-based products are expected to expand with a growth rate of >12% p.a. in the next 10 years and are expected to represent 14% of the global crop protection share in 2030
2. Today's biological-based products are able to meet the level of efficacy of their synthetic counterparts and offer additional advantages to the grower
3. Biological products enable growers to meet changing consumer and regulatory demands
Profile: Toni Riggin Bucci is the Chief Operating Officer at AgBiome, an agricultural biotech company located in Research Triangle Park, NC.
Read More
Toni's role at AgBiome is to develop the company's biopesticide business strategy and oversee production and commercial operations. Toni has over 25 years experience working in the agriculture industry. Before coming to AgBiome, she worked for BASF Corporation where she began as an R&D biologist and then moved into sales & marketing and eventually business leadership. Toni previously managed several businesses for BASF both inside and outside of the agricultural industry. She came to AgBiome bringing her passion for making a positive impact on agriculture through innovation.
Toni holds a B.S. in Biology/Chemistry from Augusta State University, an M.S. in Entomology from University of Georgia, and a Ph.D. in Entomology/Genetics from North Carolina State University. In her spare time she enjoys horseback riding, physical fitness, music and spending time with her family which includes her husband and three children.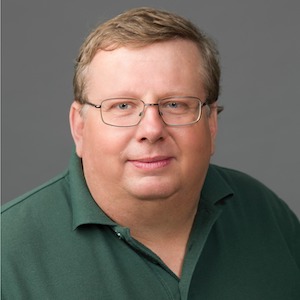 Director of Markets and Weather, MarketsFarm
Presentation title: Weather and Market Update
Presentation overview: Presentation will look at the drought situation on the Prairies and how that will impact prospects in 2022. Will also provide an update on the global markets and the impact on prices for the 2022-23 marketing year.
Profile: Bruce Burnett has been living and breathing Western Canadian agriculture for over 30 years. The combination of practical experience gained by growing up on a farm in western Manitoba and years of monitoring global weather and markets for the Canadian Wheat Board gives Bruce a unique perspective on the agricultural markets. His specialty is the analysis of weather conditions and their impact on global agricultural markets. Bruce is an enthusiastic speaker who will deliver an authoritative perspective on markets for crops grown in Western Canada. Bruce currently is the Director of Weather and Markets for Glacier FarmMedia and resides in Winnipeg, Manitoba.
Professor, Department of Biology, Director, Waterloo Center for Microbial Research, University of Waterloo
Presentation title: What's New in Microbial Inoculants for Improving Sustainability and Profitability of Crop Production
Presentation overview: Microbial inoculants have been on the market for over a century. Research is uncovering mechanisms that control the interaction of microbes with plants, resulting in the development of new, improved inoculant products. Two key messages in his presentation:
1. Better scientific understanding of the crop microbiome, and the development and application of microbial inoculants, has the practical goal of reducing the application of fertilizer and chemical pesticides, without reducing crop yield.
2. Widespread adoption of microbiome management could result in improvements to both profitability and environmental sustainability of crop production.
Profile: Trevor C. Charles, Ph.D., is Professor of Biology at University of Waterloo, Director of Waterloo Centre for Microbial Research, and co-founder and CSO of Metagenom Bio Life Science.
Read More
He was trained as a microbiologist and bacterial geneticist, with B.Sc. Microbiology from University of British Columbia, Ph.D. Molecular Biology from McMaster University, and Postdoc from University of Washington. He held a faculty position at McGill University before moving to his current position at University of Waterloo. He has developed, with his team, a research program with current activity in the following areas: 1. Bacterial production of novel bioplastics. 2. Beneficial endophytic bacteria in controlled environment and field agriculture. 3. Bacterial degradation of the herbicide glyphosate. 4. Genomics for the surveillance of pathogens. He approaches his research in the context of Circular Bioeconomy.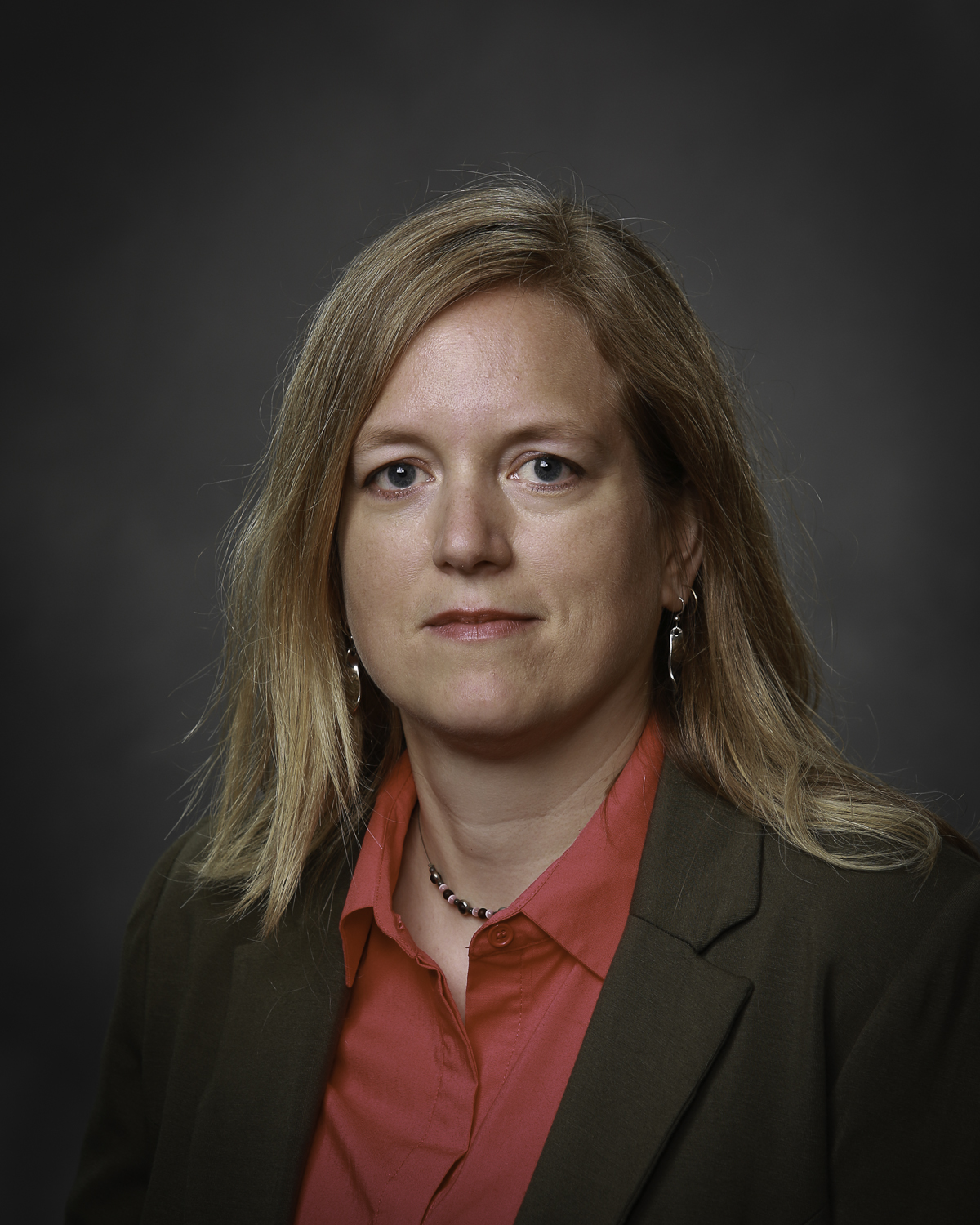 Research Scientist, Agriculture and Agri-food Canada
Presentation title: Taking the Pulse of What's Lurking Under Your Pulse Crops
Presentation overview: As pulse acreage increased on the prairies, so did the risk of devastating root rot pathogens with root rot of pea and lentil exploding onto the pulse scene about 8 years ago. There are many culprits that cause root rots and the role they and their many accomplices play in driving disease will be explored, along with the lessons learned from ongoing field research that tell the complicated story of this disease.
Profile: Syama joined Agriculture and Agri-food Canada at the Lethbridge Research Centre in July 2011 as the pulse and special crops pathologist. Her research focuses on management of root and foliar diseases of pulse crops, and molecular diagnostics and identification of soilborne pathogens.
Read More
She was the first to identify that Aphanomyces root rot was present in Alberta, and demonstrated that the disease was widespread and devastating on both pea and lentil crops across the Canadian prairies, and has been on a journey of discovery of this challenging pathogen ever since. She is also trying to decipher the complex interplay between the numerous pathogens involved in the root rot complex, and how this can translate to a robust decision support system for pulse production.
Market Development Director, Yara North America
Presentation title: Mechanisms of Nitrogen Loss and Management Considerations
Presentation overview: Nitrogen dynamics in our cropping systems is complex and often leads to inefficiencies in management. This talk will give insights into the mechanisms of nitrogen loss to help better guide management decisions based on most likely loss scenario.
Profile: Trey Cutts is currently Market Development Director for Yara North America, leading Yara's Crop Manager team who works to develop crop nutrition solutions through a diverse product portfolio, R&D and agronomic knowledge. Trey received a B.S. in Agriculture and M.S. in Crop and Soil Science from the University of Georgia. He went on to receive his Ph.D. in Plant Breeding from Texas A&M University.
Read More
Trey has spent over 14 years in the agriculture industry in both public and private roles. After graduate school, he was served as a corn breeder for Monsanto under the Water Efficient Maize for Africa Project, based in South Africa. Upon returning to the U.S., Trey was an Assistant Professor & Cropping Systems Agronomist at Auburn University. He is has since been with Yara North America since 2018.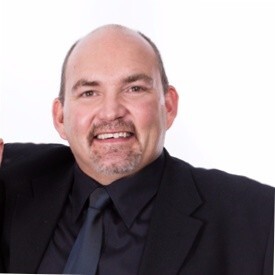 President, AdFarm
Presentation title: Does My Farm Need a Brand?
Presentation overview: Why is it important for my operation to have a brand? We will discuss the pros and cons of enhancing the visibility of your farm. Three key messages in his presentation:
1. Does your farm need a brand presence?
2. The presentation will outline the pros and cons of a farm brand.
3. Look at emerging trends in this space.
Profile: Ben Graham is a 4th generation farmer and marketer. He was raised on his family farm located near Vulcan Alberta, originally homesteaded by his great grandfather in 1904. He is the President of AdFarm- Canada's largest agriculturally focused communications agency and has worked in agrimarketing for 30 years. He has worked on some of the top brands in Canadian agriculture including - Case, New Holland, John Deere, Bayer, Dow/Corteva, and small family farms in between.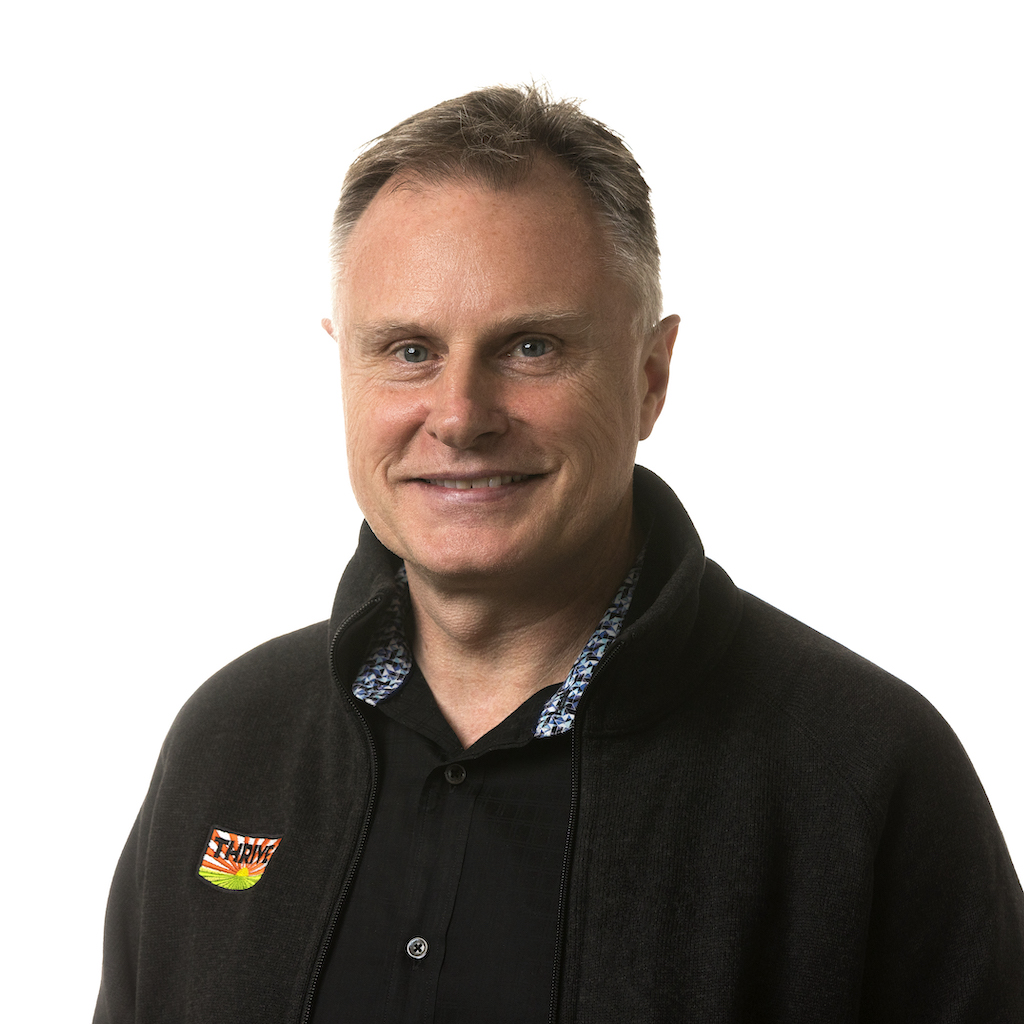 Founder & CEO, SVG Ventures | THRIVE
Presentation title: Advancing the Future of Food & Ag in Canada
Presentation overview: John Hartnett will provide a lay of the land for agriculture's biggest challenges and future opportunities. Specifically, he will address the voice of the farmer and why THRIVE, a global innovation and investment platform, has chosen Canada as the location for its first international subsidiary.
Three key messages in his presentation:
1. Adopting innovation is imperative to address the challenges the world faces today.
2. THRIVE works with a global agrifood ecosystem to address the needs of farmers and producers.
3. Canada is a world leader in food and agriculture innovation and is starting a new era of growth in the agrifood sector.
Profile: John Hartnett is Founder and CEO of SVG Ventures | THRIVE, an innovation and investment platform working with Fortune 500 corporations and global technology startups to advance the future of Food & Agriculture. THRIVE is the leading investor and agrifood accelerator in the world with over 50 investments in the past decade. John is also Founder of the renowned Forbes AgTech Summit, a joint venture he created with Forbes Media, and has partnered with the USDA on the National Innovation Imperative working with the U.S. Secretary of Agriculture.
Read More
In his nine-year term at Palm, Inc, he held the position of EVP of Global Markets where he helped Palm's worldwide smartphone business grow to over $3.5 billion revenue. In 2003, he played a lead role in the merger and integration of Palm and Handspring. Before that, he integrated Metatools and Fractal to become Metacreations as their SVP of Worldwide Marketing & Operations. John also held senior management positions at Claris, a wholly owned subsidiary of Apple computer, AT&T/Teradata, and Digital Equipment.
John has served on both private and public boards such as Aer Lingus, Ireland's national airline, as well as boards of various technology companies. He served on the U.S. Secretary of State's Northern Ireland Economic Working Committee in 2009 and founded the Irish Technology Leadership Group in 2007.
John is a graduate of the Marketing Institute of Ireland, holds a post graduate diploma in accounting and finance, and has completed executive management programs at both Stanford and Harvard Universities.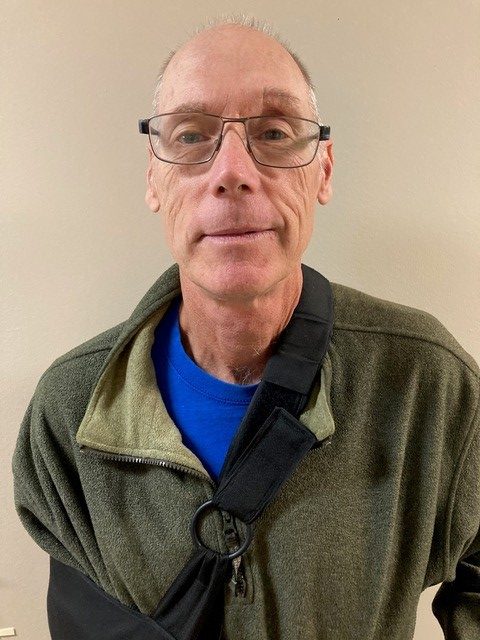 Soil Fertility Extension Specialist, Manitoba Agriculture and Resource Development
Presentation title: Soil Fertility Pointers for Corn
Presentation overview: John will cover the NPKSZn fertility needs of Prairie corn crops, recent research and the suggested rates, time, placement and source of nutrient application.
Profile: John has served as the soil fertility extension specialist for Manitoba Agriculture and previously with Ontario Ministry of Agriculture and Food in extension and field crop research. He has a B. Sc. Agr. in Crop Science from the University of Guelph and M.S. in Soil Science from Purdue University.
Read More
Currently John is Chair of the MB Soil Fertility Advisory Committee. John is a Certified Crop Advisor and was recognized as International CCA of the Year in 2014. John's odd obsession is hunting the officially designated state and provincial soils – of which he has captured 41 states and 8 provinces.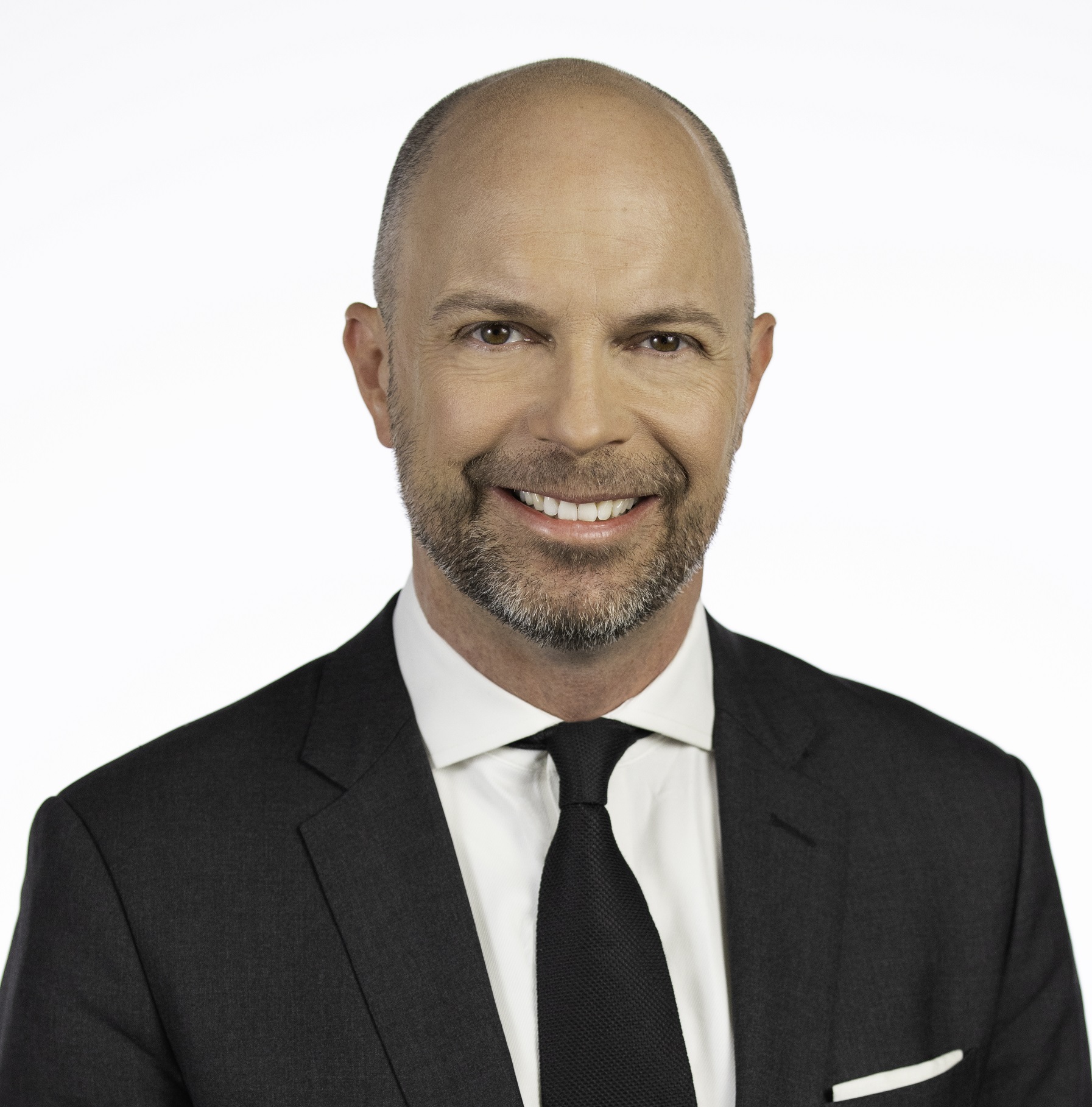 Deputy Chief Economist, Scotiabank
Presentation title: Agriculture and Economics Update
Presentation overview: An update on regional, national, and global economic developments that sets the agricultural sector in context and looks at what lies ahead in Scotiabank Economics' outlook. Three key messages in his presentation:
1. Economic recoveries are now well-advanced, but they are uneven across economies and sectors.
2. Supply-chain bottlenecks and hiring challenges are likely to remain important features of the next couple years ahead.
3. Inflation and interest-rate risks are almost uniformly to the upside.
Profile: Brett House is Vice-President and Deputy Chief Economist at Scotiabank.
Read More
Prior to joining Scotiabank in October 2016, Brett was Chief Economist at an alternative investment management start-up in Toronto and Global Strategist at Woodbine Capital Advisors, a New York-based global macro fund. Earlier in his career, Brett served as Principal Advisor in the Executive Office of the United Nations Secretary-General and as an Economist at the International Monetary Fund. He cut his teeth in financial markets at Goldman Sachs International in London and at the World Bank in Washington, DC. Brett is a Rhodes Scholar with degrees in economics from the University of Oxford and Queen's University at Kingston. In addition, he has taught at Oxford University, McGill University, and the University of Cape Town, and has held research roles at Columbia University and Massey College at the University of Toronto. Brett sits on the investment committees of Pearson College and the Canadian Rhodes Scholars' Foundation. He received the 2014 Québec Notable Award in Finance, the 2015 Good Citizen Award from his hometown of Lincoln, Ontario, and the 2018 Professional Leader Award from Start Proud. He was named a Young Global Leader by the World Economic Forum (Davos).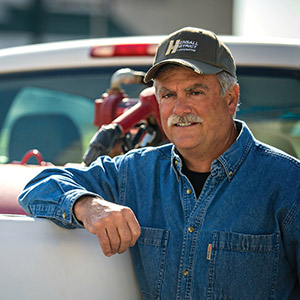 President, Hursh Consulting & Communications Inc.,

Presentation title: Are We Having Fun Yet?
Presentation overview: Life is too short to toil at something you don't enjoy. Hear how you can get more enjoyment as well as more profit from your farm lifestyle.
Profile: Kevin Hursh is one of the country's leading agricultural commentators. He is an agrologist, journalist and farmer. Kevin and his wife Marlene run Hursh Consulting & Communications based in Saskatoon. They also own and operate a farm near Cabri in southwest Saskatchewan growing a wide variety of crops. Hursh Farms specializes in specialty crops while working with adjacent cattle producers for mutual benefit.
Read More
Kevin writes a weekly column for The Western Producer and serves as executive director for the Canary Seed Development Commission of Saskatchewan and the Inland Terminal Association of Canada (ITAC). He is also one of the people behind a new technology called the X-Steam-inator that uses high temperature steam for non-selective weed control.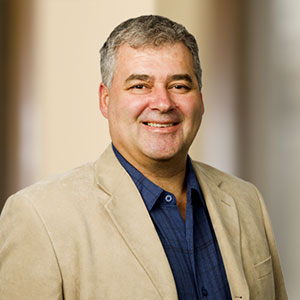 Senior Market Analyst, MarketsFarm
Presentation title: A Look at Grain, Oilseed and Pulse Markets
Presentation overview: With harvest now well behind us, let's consider what grain markets may have to offer through the second half of the 2021-22 marketing year.
Profile: Mike Jubinville is the senior market analyst with MarketsFarm, a grain market analysis and advisory service of Glacier FarmMedia based out of Winnipeg. Mike formerly headed Pro Farmer Canada.
Read More
Previous to that he was employed as a cash merchant with what was then United Grain Growers and senior market analyst with Growers Marketing Services of UGG. Mike also worked as an analyst with Manitoba Pool Elevators and market reporter with Resource News International and Dow Jones Newswires out of Winnipeg and Chicago.
Mike joined MarketsFarm in 2018 to provide independent market analysis and commentary for Prairie farmers…and can currently be found at MarketsFarm.com.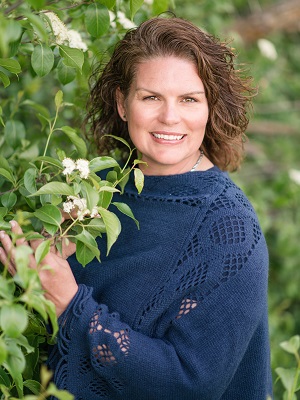 Senior Agronomist, 360 Ag Consulting
Presentation title: Go Ahead, Ask Me a Good Question
Presentation overview: To answer Agronomy issues today, it is important that both farmers and agronomists ask each other good questions. The good news is that someone, somewhere has studied it already.
Profile: Wendy grew up, as a member of the 5th generation, on the McConnell family cattle and grain farm, near Gladstone, Manitoba. She attended the University of Manitoba and graduated with a degree in Agronomy, in 1998.
Wendy worked for one year in Red Deer, AB and then with Manitoba farmers, as an agronomist for over 20 years, at Crop Input sites and Grain Elevators for Agricore/Agricore United and P&H in Western Manitoba. Currently, she enjoys crop scouting, soil sampling, and making recommendations as an Independent Crop Consultant, with 360 Ag Consulting, in the Parkland. Wendy resides at Gilbert Plains, MB with her 2 daughters, KC and Connelly, and her favorite farmer: her new husband Brian.
Read More
Wendy loves to be a cheerleader for Agriculture, and to promote Agriculture as a rewarding option to those considering their career path. Wendy has enjoyed contributing as a councillor with Agrologists Manitoba, and an advisory member for the ACC Agribusiness Program, Manitoba Agronomist Conference, and Prairie Certified Crop Advisors Exam. Being an Ag in the Classroom volunteer has also been a highlight.
Wendy feels extremely grateful to be recognized as the 2019 Prairie Region Certified Crop Advisor of the Year and the 2020 Canadian Association of Agri Retailers Agronomist of the Year.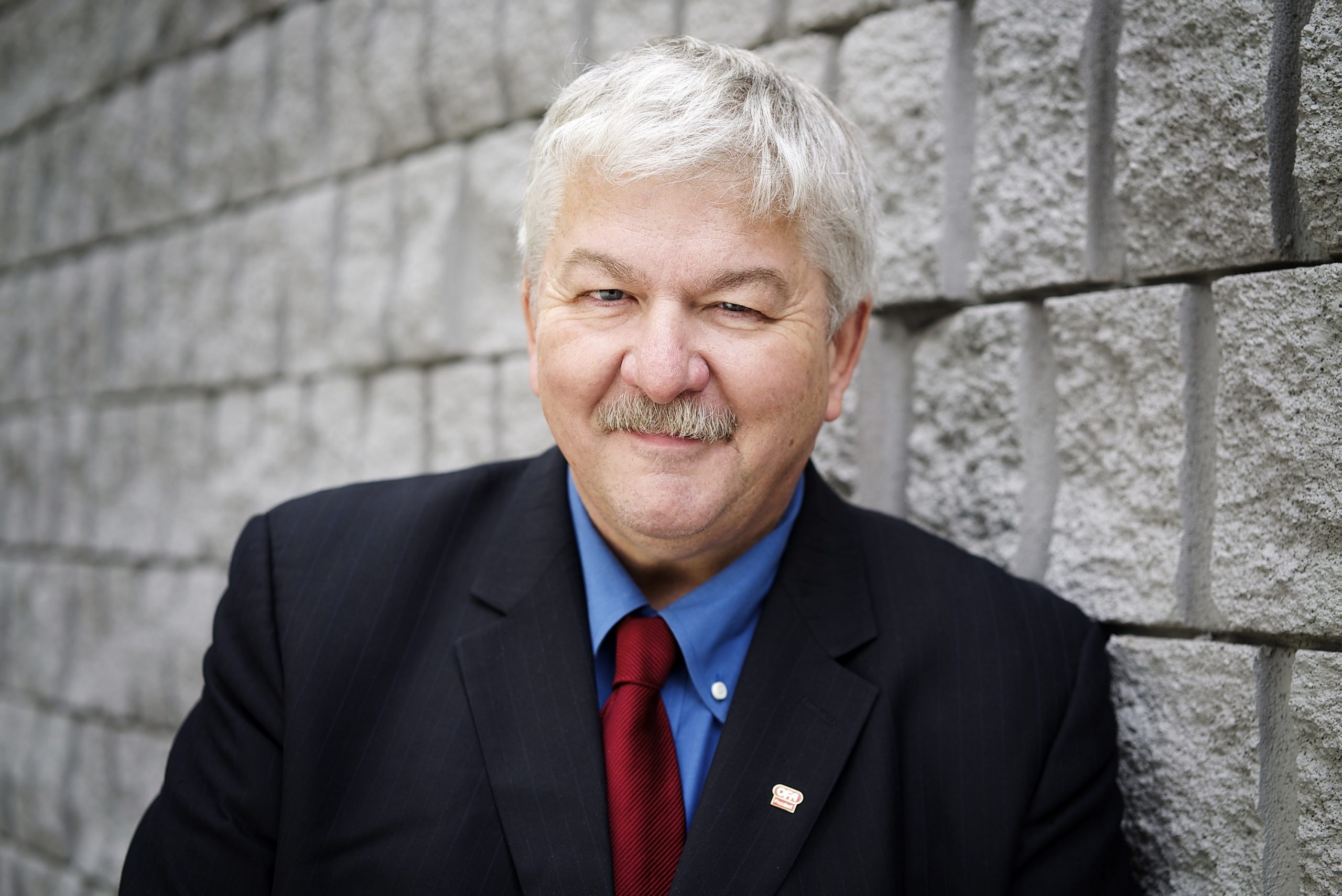 Presentation title: A Carbon Economy in 2030?
Presentation overview: Governments and companies (global to local) have set targets for 2030 and net zero targets for 2050. Where will your farm be with policies being set now and what actions do you need to look at? Three key messages in his presentation:
1. 2030 is only 7 chances to grow a crop away and 2050 is only 27.
2. Build your data base now to be ready for a net- zero world. Are exemptions from a Carbon tax sustainable?
3. Policies set markets. Farmers rely on market access. What infrastructure and markets will you need or be allowed to use in the future if you don't speak up.
Profile: Don McCabe is a no-till corn, soybean and wheat farmer from Inwood, Ontario and currently serves as the chair of Biological Carbon Canada. Don Is a director to Bioindustrial Innovation Canada also. Don served as the Ontario Federation of Agriculture President for two years between 2014 and 2016.
Read More
Don represented the members of Lambton and Middlesex Counties as a board member throughout his entire tenure as an OFA director. During this period, Don was active with the Canadian Federation of Agriculture and the North American Climate Smart Agriculture Alliance. Don retains his activity in NACSAA and interest in international climate change activities and policy.
With a doctorate studies in soil genesis and classification from the University of Guelph and a chemistry degree from the University of Western Ontario, Don has become a leading advocate for environmental farm stewardship in the areas of air, water, biodiversity and climate change. Don has had the opportunity to present at meetings both locally and globally on topics such as environmental goods and services from agriculture, renewable energy, and feedstock supply from the farm gate to the bio product's industry gate. During these presentations, Don makes sure to focus on the farmers' needs and abilities to meet emerging markets, while ensuring proper soil management and sustainability.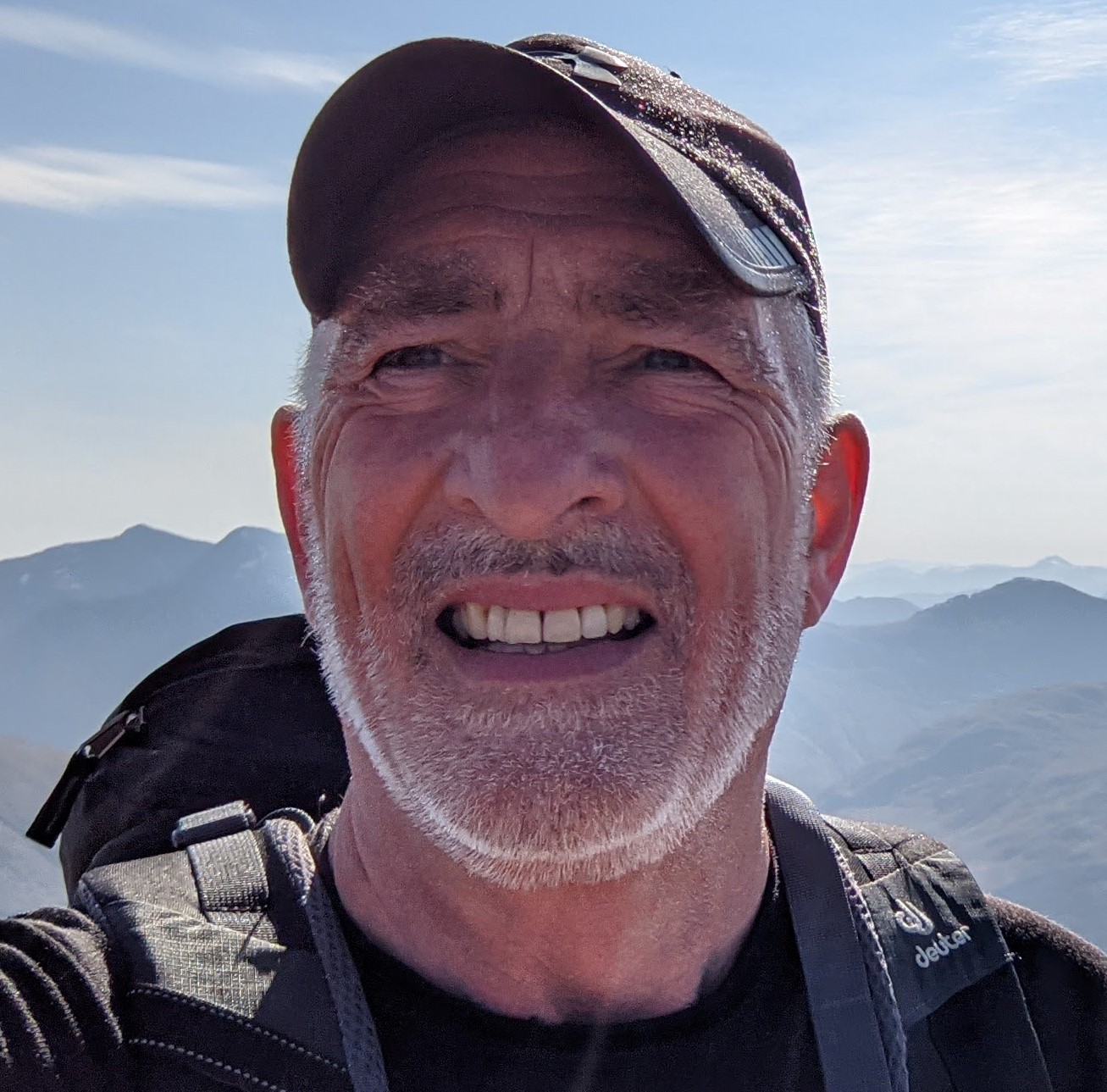 Director Platform Sales, Hectare Agritech Limited
Presentation title: Sustainability: Harvesting Data for Profit
Presentation overview: Markets take the view that all wheat is created equal, every instance is considered the same, a simple commodity to be traded for profit on electronic exchanges around the world while farmers struggle to maintain a livelihood from it's production. This presentation explores how the drive for environmentally sustainable agriculture can effectively de-commoditise wheat production and consequently improve the financial sustainability of Saskatchewan's wheat growers. Three key messages in his presentation:
1. Producing ever more wheat at ever lower cost is damaging our environment and our livelihoods.
2. The environmental sustainability agenda must be used to leverage farm financial sustainability.
3. Only by capturing, managing and reporting the true costs of production and the health of our soil can we achieve this outcome.
Profile: A digital native, agriculturist and conservationist. Advocate for farming, innovation and stewardship of scarce resources. Living like I'll die tomorrow, farming like I'll live forever.
Client Success Manager, 20/20 Seed Labs Inc.
Presentation title: The Results Are In! Seed Health and Disease Discussion From Harvest 2021
Presentation overview: Drought and heat stress played a huge role in seed development and maturity this past growing season. Find out how these conditions played out in the germination, vigour, and disease testing that was completed at 20/20 Seed Labs this fall, and how to plan for a successful spring. Three key messages in her presentation:
1. Note the biggest seed health and disease issues this year, and if your seed lot is at risk!
2. How to use seed testing as an agronomy tool to increase yields and enhance crop production.
3. Testing that 20/20 Seed Labs recommends prior to spring planting in 2022.
Profile: Rachael Melenka brings a passion for agriculture to her role as the Client Success Manager at 20/20 Seed Labs Inc. By providing agronomic resources and discussions surrounding 20/20's testing services, she supports farmers and customers to make informed crop production decisions.
Read More
Rachael graduated from the University of Alberta with a Bachelor of Science in Environmental and Conservation Sciences, and is currently an Agrologist In-Training (AIT) and an accredited Grader. Her favourite part about working in agriculture is the community, and being able to learn from research, innovation in the industry, and other farmers. Rachael is actively involved in her family's grain operation in east-central Alberta and enjoys skiing, golfing, and gardening in her spare time.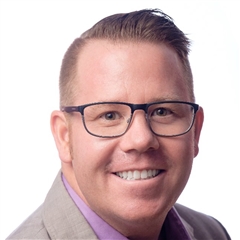 Technical Lead Seedcare - West, Syngenta Canada
Presentation Title: Management of Wireworms in Cereals
Presentation overview: Wireworm species and population intensity can affect the approach to managing wireworms in cereals as well as the choice of seed treatment. Find out why systemic activity in a cereal seed treatment matters when it comes to stand establishment. Three key messages in his presentation:
1. Knowing what species of wireworm is in your field and understanding what your population intensity really is, are important first steps when developing an integrated strategy to reduce populations
2. Understanding whether your seed treatment has systemic activity is an important and often overlooked consideration when choosing a seed treatment to protect cereal crops from wireworms
3. Managing wireworm populations takes a long-term approach and cereal seed treatments are only one of a number of strategies that should be employed
Profile: Shad Milligan has been involved with the Syngenta Seedcare business for the past 15 years.
Read More
His years in the field working with farmers, custom treaters and doing trial work has given him an appreciation for the challenges and opportunities associated with seed treatment technology - as well as an array of knowledge related to disease, insects and application. Shad is a graduate of the University of Lethbridge with a Bachelor of Science and still resides in southern Alberta. When not digging up wireworms, you can find him traveling or playing golf or hockey.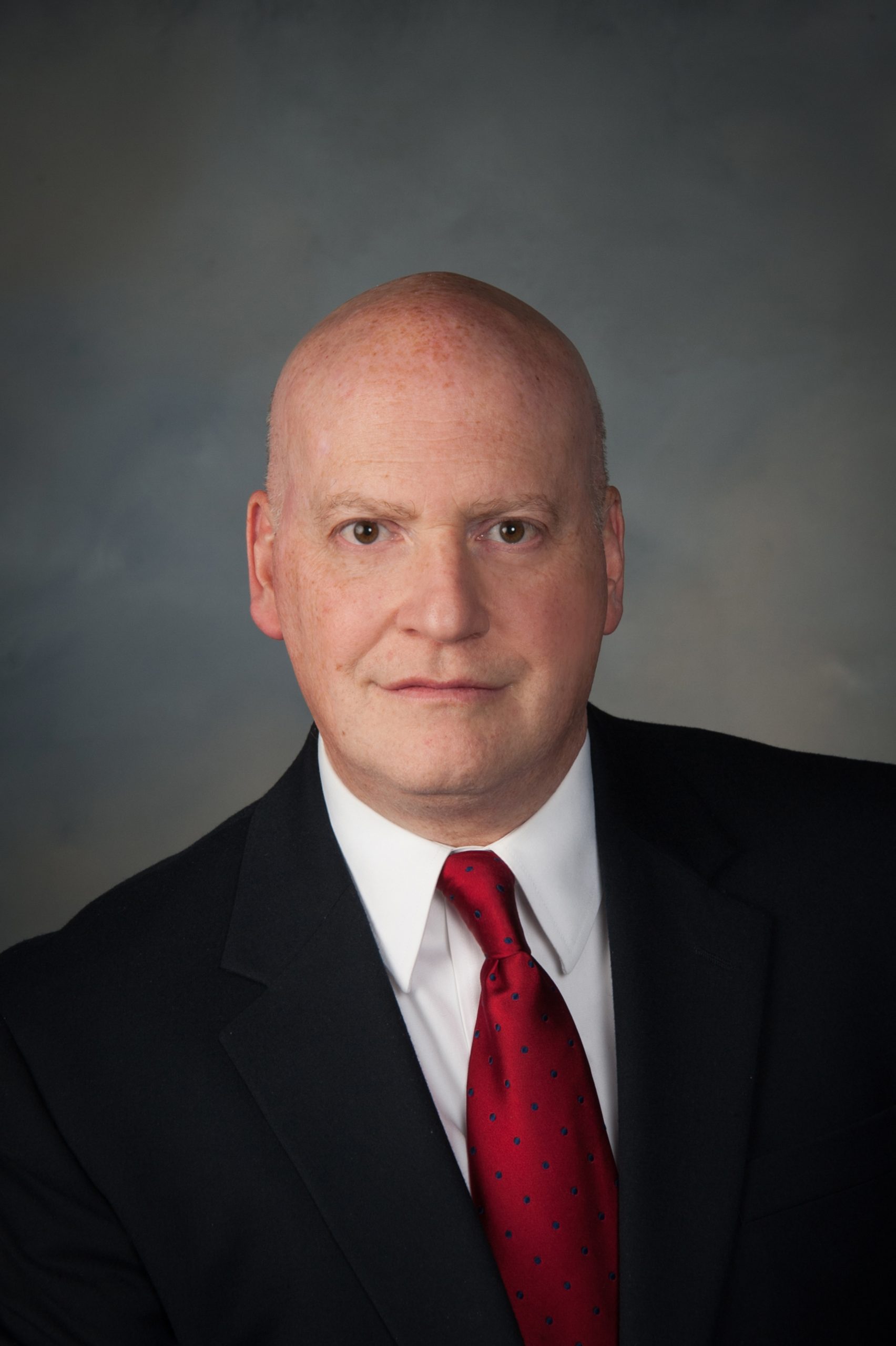 President, Arianne Phosphate Inc.
Presentation Title: Where Does Phosphate Come From?
Presentation overview: Farmers know what to do when they get their phosphate but, do they actually know where that phosphate comes from? Today, the ability for North American farms to produce the crops we all need is highly reliant on the Middle East and North Africa. Three key messages in his presentation:
1. Like any chain, the food chain is only as strong as its weakest link; that weakest link is arguably phosphate.
2. Farmers are dependent on the Middle East & North Africa for their phosphate and that dependence continues to grow and, the quality of that phosphate continues to diminish.
3. The development of Arianne's large Canadian-based phosphate deposit is of vital importance to our food security.
Profile: Brian Ostroff is President of Arianne Phosphate, having served in senior management with the Company since 2016 and, on its Board since 2014.
Read More
Brian is a graduate of the University of Toronto (1986) and in 1987, joined RBC Dominion Securities where his focus was on small cap special situations as well as alternative investments. In 1999, Brian joined the M&A advisory firm Goodrich Capital where he was the Canadian managing partner overseeing mandates across a spectrum of industries including mining. In 2004, Brian moved over to the trading side of the business as a proprietary trader with a large Canadian bank and subsequently on his own for four years. In 2009, Brian joined Windermere Capital as Managing Director with his area of focus being the junior and mid tier mining sector.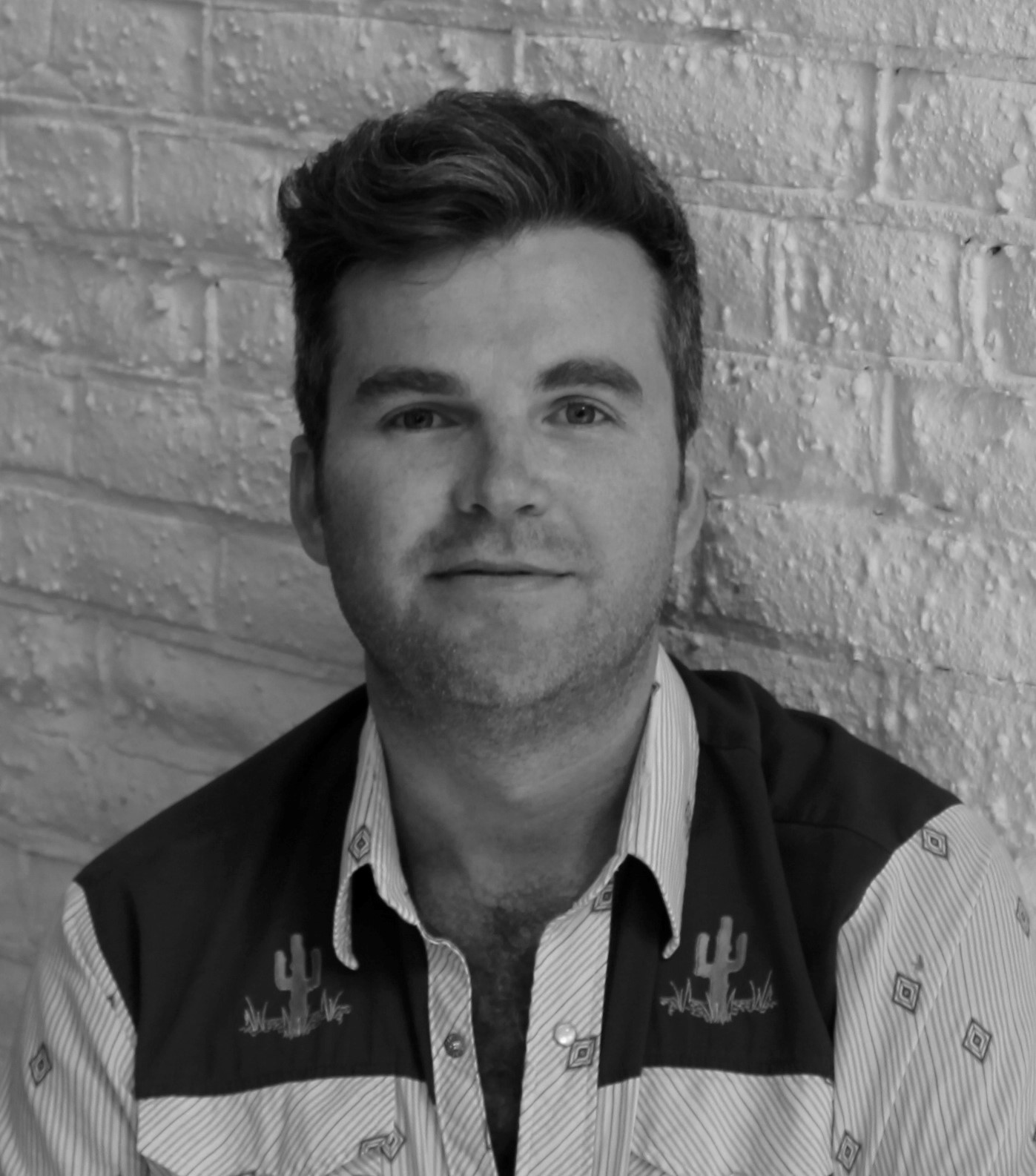 CEO, Grain Discovery
Presentation title: Blockchain in Agriculture - How the Canadian Grains Industry Can Work Together to Simplify and Digitize the Grain Supply Chain
Presentation overview: The grain and food industry in general is in transition, ushering in major changes going forward. Canada must develop technology to meet consumer demand for traceability to remain competitive as a premium supplier.
Three key messages in his presentation:
1. Supply Chain first "successful" adopters of blockchain.
2. Every single participant in the food supply chain will benefit from this technology as it gets further developed and established.
3. Industry in transition – stay ahead of the technology curve.
Profile: Rory has held a diverse range of roles in the grains sector over the past 18 years, from cleaning field bins on the family 150,000-acre farm at Patchewollock to running a profitable commodity trading book at one of the world's biggest funds - Canada Pension Plan Investment Board. Travelling and witnessing inefficiencies and opaque supply chains cemented his vision for Grain Discovery. Rory studied Agricultural Science at the University of Melbourne.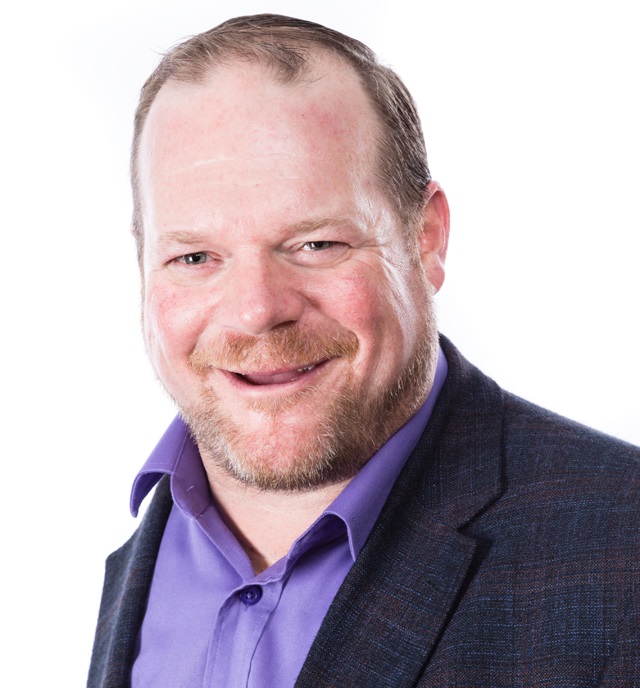 xarvio Lead - North America, BASF Canada
Presentation title: Navigating AgTech Adoption on the Farm
Presentation overview: There are so many technology options emerging. Which ones to choose? When to make the move? How to measure ROI on tech? Three key messages in his presentation:
1. Choosing the wrong technology suites can be expensive.
2. Avoiding the adoption of new technologies can be more expensive.
3. Choosing the right technology suites can be a significant competitive advantage.
Profile: Chris Paterson has been involved with agronomy and agribusiness across North America for 25 years, and for the past ten years has been directly involved with the development of new business applications and value streams around the Digitization of Farming, Agribusiness, and AgriFood. Chris's favorite area of focus is where strategy meets technology.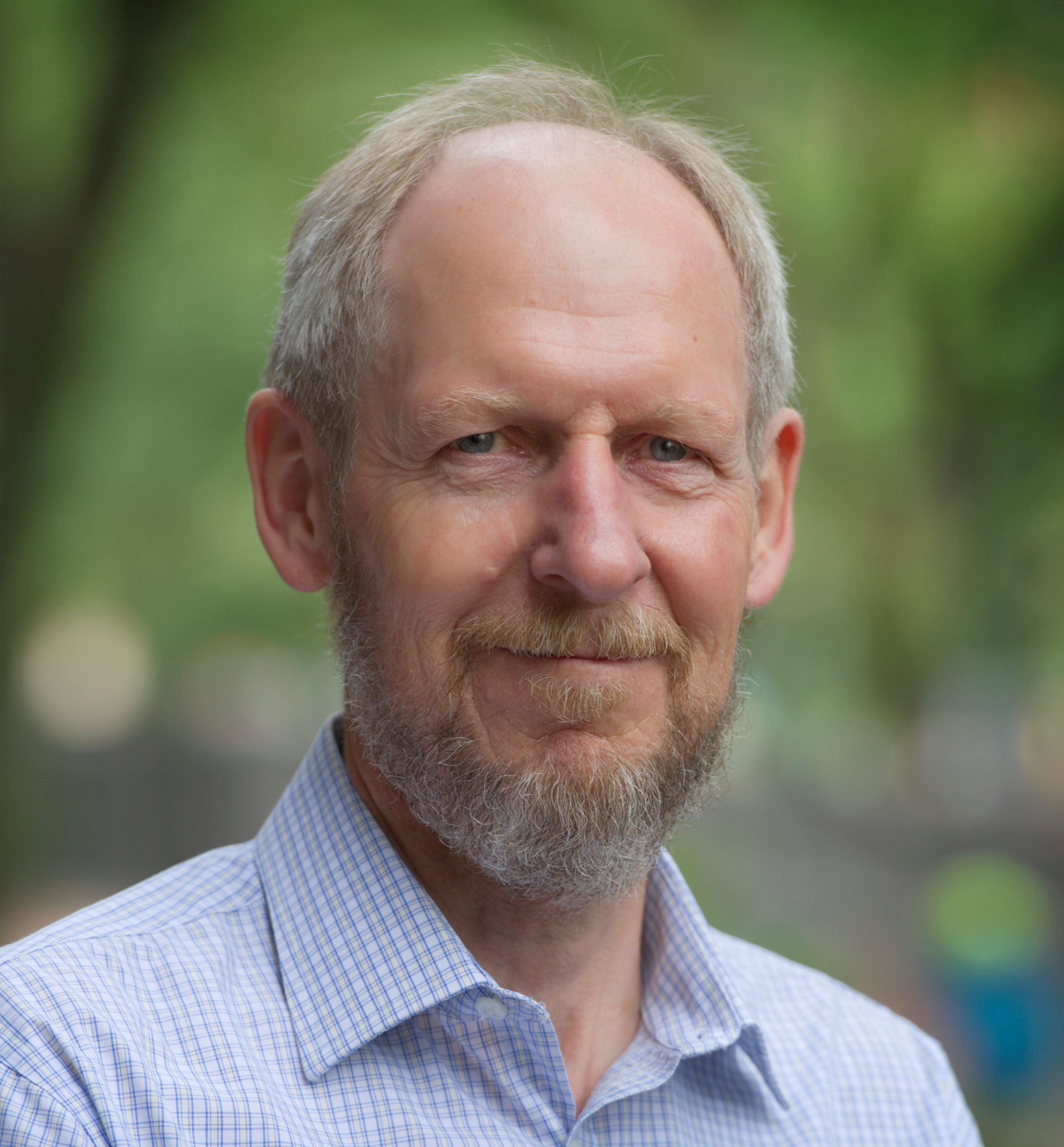 Professor, Department of Plant Agriculture, University of Guelph
Presentation title: Superior Genetics for Canadian Farmers from Bean Breeding and Canola Biotechnology
Presentation overview: Applications of conventional breeding and plant transformation procedures to produce superior dry bean and canola germplasm and licensed crop varieties will be described. The hurdles that need to be overcome to commercialize new crop varieties and make them available to farmers will be discussed. Three key messages in his presentation:
1. Plant breeding and variety development is a longterm, multistep process.
2. Innovation in plant breeding is based on insights from genomics and the application new gene manipulation methods as well as conventional testing methods.
3. The delivery of new genetics to farmers as improved varieties requires investments at each stage in the pipeline.
Profile: Peter Pauls has 38 years of experience in university research and teaching and has held leadership roles, including: Acting Associate Dean Academic for OAC, Chair of the Department of Plant Agriculture and President of the Canadian Society of Plant Physiologists. His research is focused on cellular and molecular studies of embryogenesis, pathogen-induced stress, agronomic trait expression in field crop plants, plant genomics, bioproducts and bean breeding.
Read More
His work has addressed Common Bacterial Blight in Phaseolus vulgaris, Fusarium resistance in corn, Powdery Mildew resistance in Cannabis, seed quality in soybean, and yield related traits in canola. He became a registered Plant Breeder in 2006 and has developed, with others, more than 50 novel, navy, black, kidney and cranberry dry bean varieties; 10 of which are currently under licensed production in Canada and the USA. He has taught courses on Plant Biotechnology, Plant Tissue Culture, Plant Genetics, Advanced Crop Genetics, Molecular and Cellular Aspects of Plant Development and The Science of Gardening. He has advised more than 50 graduate students to the completion of their MSc or PhD degrees, many of which hold prestigious positions in academic or government institutions, or private industry.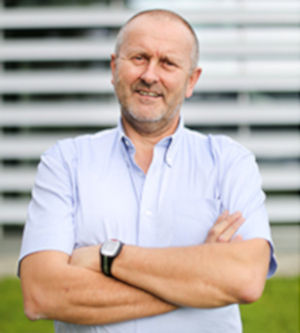 CEO, Pessl Instruments GmbH
Presentation title: How Modern Technology Can Help Farmers in Decision-Making
Presentation overview: The presentation will cover the topic of remote field monitoring and its importance for the future of (smart) agriculture. It will answer the questions such as how are technological developments effecting Agriculture, why is AgTech so important for our future, the decision-making process and solutions, sustainability, food safety, and more.
Profile: Gottfried Pessl is the founder and CEO of Pessl Instruments – a leading company in IoT for agriculture. Pessl recognized technology as an inevitable part in the future of farming and decided to launch his own company, which he did in 1984. He started building the METOS brand in time when the importance of precision agriculture wasn't as obvious, or important, as it is today. After 37 years, he still has a tight grip on things and is driving the METOS brand further.
Read More
He enjoys visiting customers, partners and distributors frequently and is often invited to speak at international conferences. He is a trained agronomist and banker, and to him everything runs like clockwork, only a bit faster. His dream is to have more time for his family, especially his wife, his son, and his grandchildren.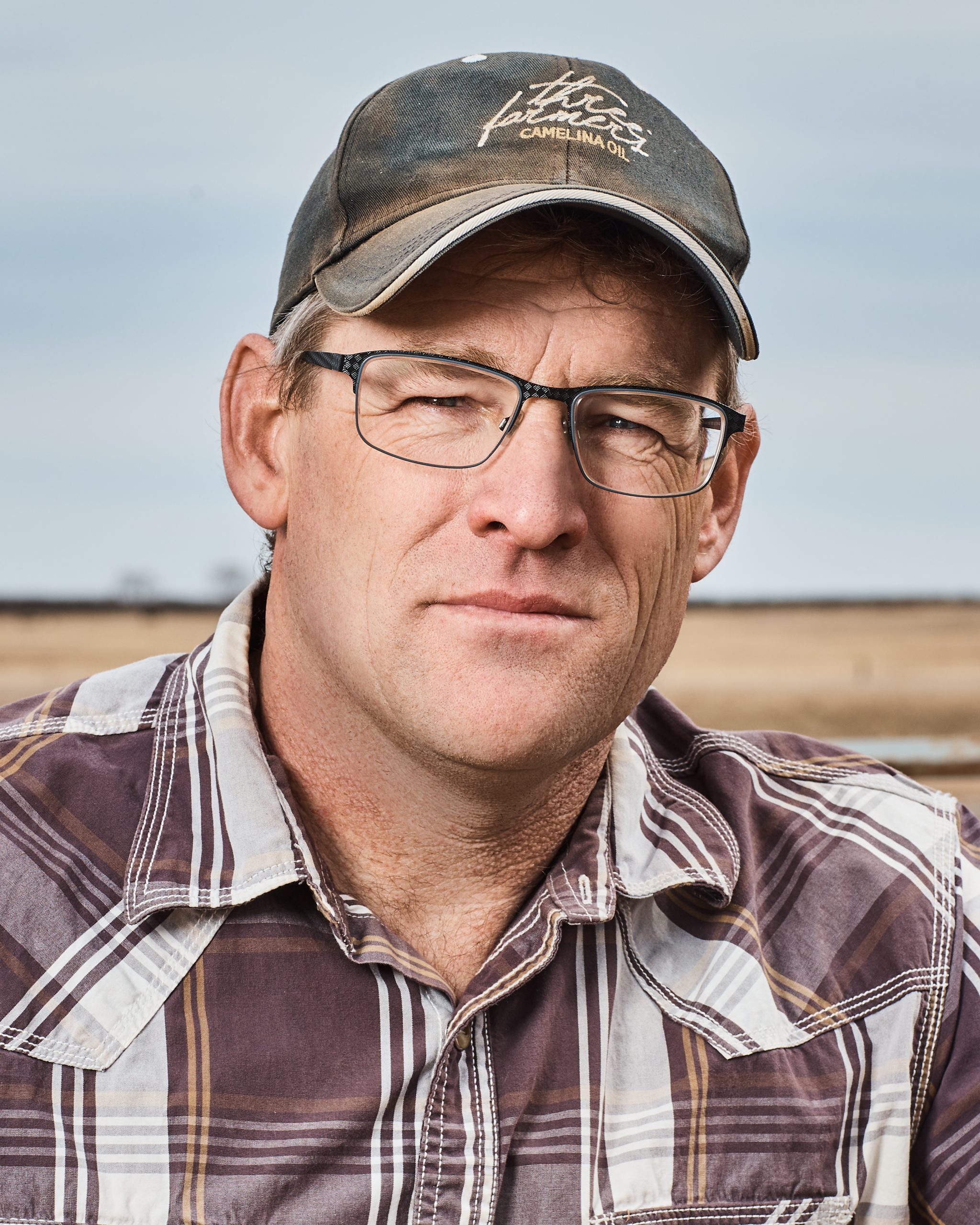 Owner/Operator, Rosengren Farms
Presentation title: Intercrop Observations and Thoughts From the Combine
Presentation overview: This presentation will focus on the theories and goals of intercropping as well as different crop characteristics and how that relates to your intercrop plan. Understanding growth habits and needs of each crop is critical to your intercrop success. Three key messages in his presentation:
1. Be observant in your fields, and always seek to understand why you are seeing what you are.
2. Intercropping requires thought and planning for the agronomy as well as the logistics.
3. You have many tools at your disposal to "steer" your cropping system.
Profile: Colin Rosengren farms at Midale with his wife, Leigh, and three children. Colin has extensive experience with intercropping systems and has always been driven to learn more each year about why things work or don't work. He has also been passionate about developing equipment and grain handling systems to improve the logistics of these different cropping systems.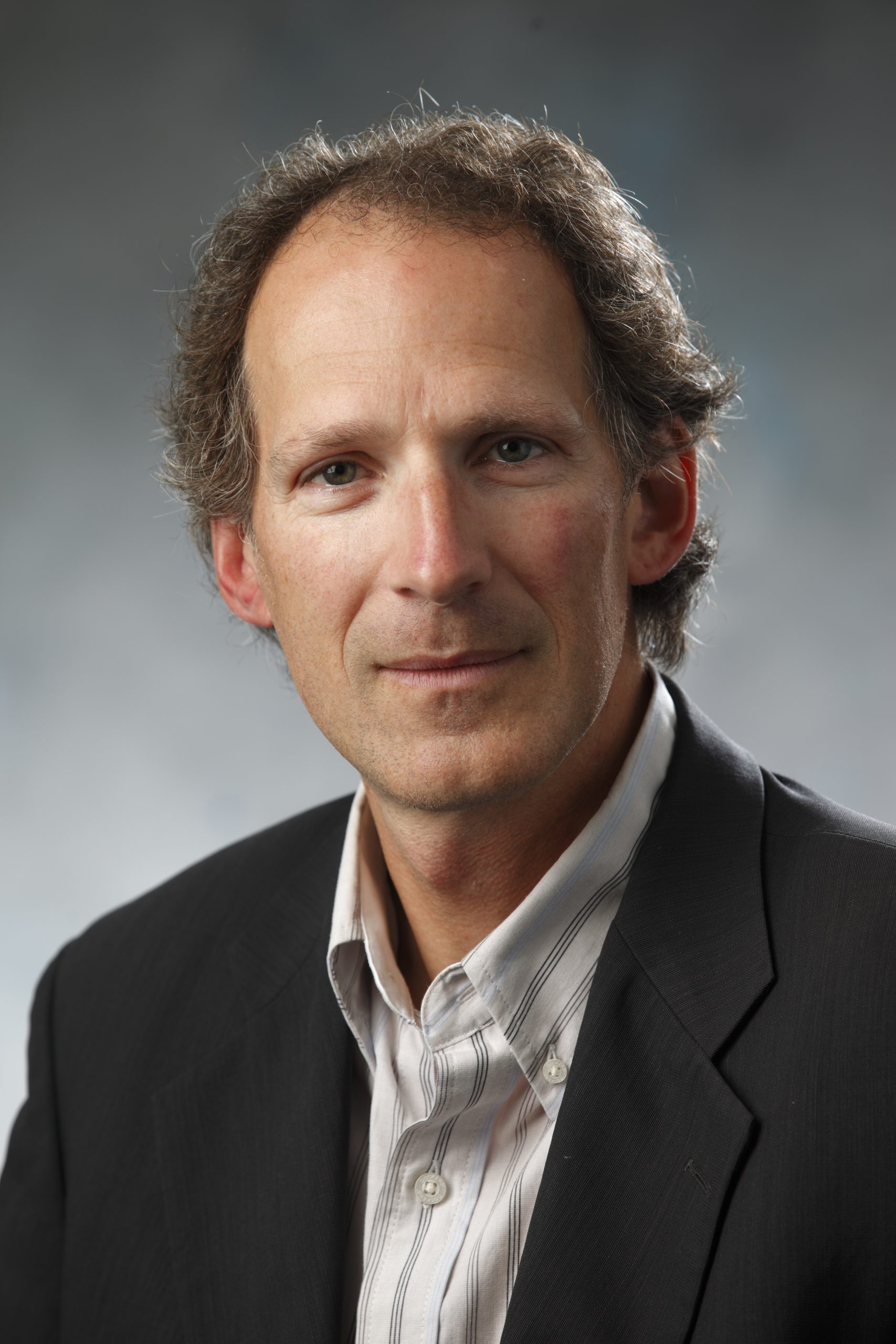 Dr. Curtis Rempel, MBA, PhD, PAg
Vice President, Crop Production and Innovation, Canola Council of Canada
Presentation Title: A Canola Perspective - Trends, Assets, Innovation, Information and Profitability
Presentation overview: Overview of the global consumer trends, environmental reality, asset investment, innovation and information and their significance and opportunity for farm and sector profitability using the canola value chain as a study. Three key messages in his presentation:
1. Agriculture can be the key to managing and mitigating environmental impact of changing climate and improving the global environmental "footprint" while increasing farm profitability, but we will need to collaborate and partner to accomplish this.
2. Information and data are not the bottleneck for decision making, algorithms are but these can't replace experience and agronomic acumen so some thoughts on how to meld the two.
3. What can innovation in agriculture realistically deliver and how can accelerate this to enable farm and sector profitability (and contribute to the health and wellbeing of the planet).
Profile: Dr. Curtis Rempel joined the Council in July 2012. Dr. Rempel is responsible for directing the Crop Production and Innovation team Agronomy Specialists and staff with a mandate to optimize yield and profitability for producers and the supply chains they serve while minimizing production risk and improving the environmental footprint;
Read More
developing research priorities for canola production, oil and meal utilization; overseeing research administration of public / private partnerships; developing and communicating sustainability and production stewardship guidelines; liaising between producers, industry and academia to optimize knowledge and technology transfer activity; steering the Western Canada Canola/Rapeseed Recommending Committee; monitoring and managing issues related to domestic and global biotechnology acceptance and regulation; and representing Canadian canola's interests with industry and professional groups.
Curtis was raised on a farm specializing in dairy and special crops in Manitoba and is still involved with commercial farm production. He holds a B.Sc. and M.Sc. from the University of Manitoba, a PhD from the University of Guelph, and an MBA from Athabasca University/University of Guelph. Prior to joining the Council, Curtis has worked as a research scientist for Agriculture and Agri-food Canada; has taught at numerous universities and community colleges; and has operated his own consulting company for 10 years, primarily providing business and marketing strategy and scientific counsel to Fortune 500 companies. He worked for eight years in R&D, corporate finance and business strategy and development at Monsanto; as a senior consultant for Meyers, Norris, Penny focusing on commodity marketing, renewable energy, intellectual property protection, enterprise software applications, and scientific competitiveness; and as the Business Development Manager at the Richardson Centre for Functional Foods & Nutraceuticals, Department of Food Science, University of Manitoba. He is also an Adjunct Professor in Dept. of Food and Human Nutrition Science, University of Manitoba.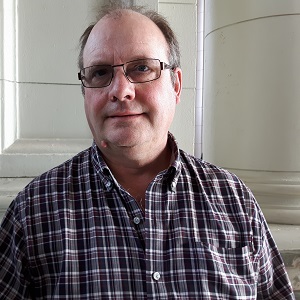 Professor, Department of Soil Science, University of Saskatchewan
Presentation title: Building Productivity of Soils
Presentation overview: Identification and management of areas in fields where long-term productivity is restricted by adverse soil conditions can improve the agronomic and environmental performance of the soil resource on your farm. Various approaches to building soil fertility, organic matter,and improving soil chemical conditions are covered in this presentation, using results of recent research work by the presenter.
Profile: Dr. Jeff Schoenau is a professor of soil fertility and professional agrologist who works in the Department of Soil Science at the University of Saskatchewan. He holds the Saskatchewan Ministry of Agriculture Soil Nutrient Management Chair in the College of Agriculture and Bioresources, and is a fellow of the Agricultural Institute of Canada.
Read More
He was born in Saskatchewan, completed his undergraduate and graduate degrees in the 1980's in the College of Agriculture at the University of Saskatchewan and has worked there since. He also farms with his spouse Lynne near Central Butte, Saskatchewan. His research, teaching and extension activities deal with soil fertility and fertilizers, nutrient cycling, and soil management practices in prairie cropping systems.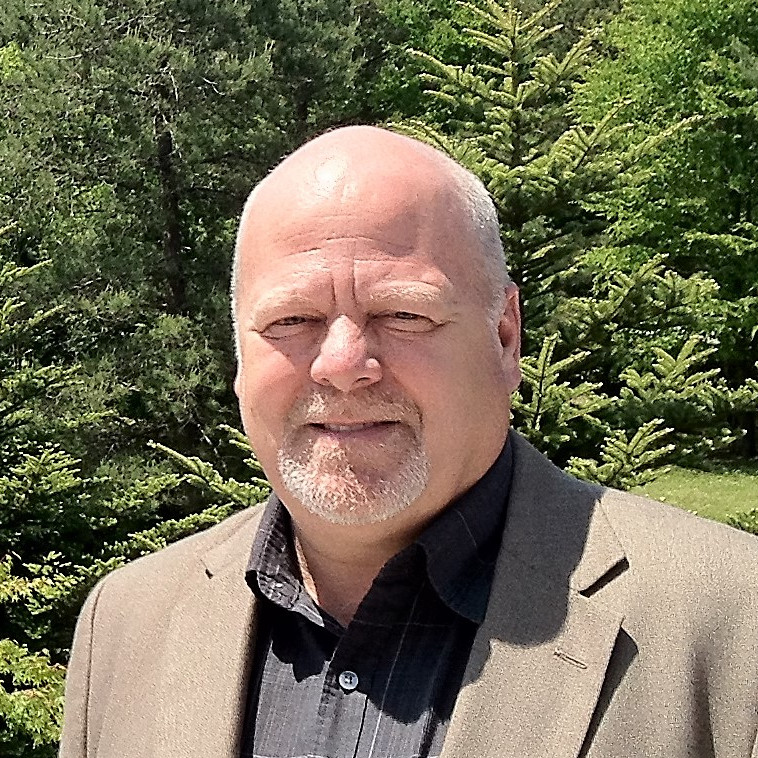 VP Sales & Logistics, Rahr Malting Canada Ltd.
Presentation title: Malting - the Key Link in the Field to Stein Value Chain
Presentation overview: Malting plays a vital role in the journey of barley from the farmers field to the consumer's glass. We will explore the entire value chain from barley to beer.
Profile: Bob began his career in the grain industry 40 years ago in Thunder Bay with the Canadian Grain Commission. Over the years, Bob has performed a wide range of duties from being a grain sampler on lakers, a country grain elevator assistant, a grain inspector, and a barley selector for both Canada Malting in Calgary and Rahr Malting in Alix.
Read More
Bob studied Business Management at the University of Calgary, Crop Production at the University of Saskatchewan, Logistics with the Canadian Institute of Traffic and Transportation, and Brewing with the World Brewing Academy.
Bob has served as a member of the Western Grain Standards Committee representing the Brewing and Malting industries, the Agriculture Committee of the Red Deer Chamber of Commerce, the Olds College Industry Advisory Committee for their Brewmaster program, the Brewing and Malting Barley Research Institute, and the Master Brewers Association of the Americas.
Bob is presently the Vice President Sales & Logistics at Rahr Malting in Alix where he is responsible for all of the company's Canadian commercial operations including domestic and international sales and outbound logistics.
Bob and his wife of 38 years are proud parents to 2 and when not doting on their 2 grandkids (number 3 due in September) they like to travel and golf, sometimes together.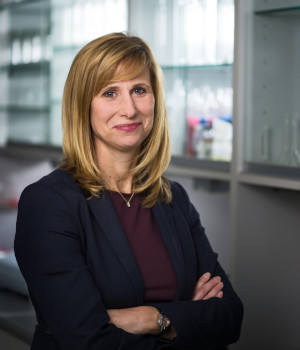 Research Program Officer, Results Driven Agriculture Research (RDAR)
Presentation title: Accelerating Agriculture Research
Presentation overview: In March 2021, RDAR celebrated its one year anniversary and ushered in a new model for funding agriculture research. We'll take a look back at what got us to today but more importantly we'll look to the future of agriculture innovation that is producer-led, collaborative and future-driven to ensure our industry remains competitive and profitable.
Profile: Nancy joined RDAR from its inception in October 2020 and brings to the organization 21 years of private industry experience within the Seed and Crop Protection businesses of Syngenta Canada, including 12 years as Head of Research & Development. She holds a Honours B.Sc. degree (Biology) and Ph.D. in Microbiology and Immunology.
Read More
Nancy thrives on the complex challenges and opportunities associated with accelerating innovation to advance modern day agriculture through a producer-led lens. She is passionate about a collaborative approach to research and innovation through public/private/producer partnerships to ensure Alberta's agriculture and food sectors reach their full potential.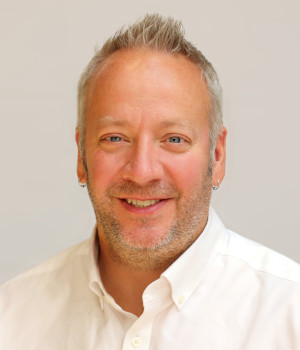 Technical Agronomist, Novozymes BioAg
Presentation title: Biologicals in Agriculture: Overcoming Barriers Hindering Widespread Adoption
Presentation overview: Soil biology is widely accepted as a critical indicator of soil health, yet at the same time, the use of biologicals in agriculture is met with skepticism. This presentation explores the root of the skepticisms, misconceptions, along with how and why the use of biologicals is set to increase in coming years.
Profile: Jon is the Technical Agronomy lead for Novozymes BioAg's North American Commercial Team. With expertise in field trials, agronomy, soil health and sustainable agriculture, he has a passion for the use and adoption of biologicals in agriculture. Jon has been instrumental in the development and promotion of new biological solutions for growers. Jon resides in Saskatoon as he has a fondness of bitter cold coupled with a fear of mountains.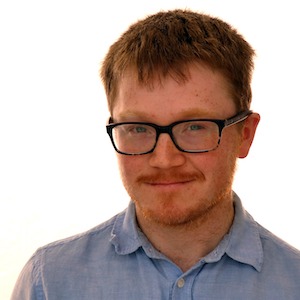 Applied Research Lead, Discovery Farm Langham
Presentation title: Managing Soil Moisture Variability
Presentation overview: Recent technology has given us the ability to measure soil moisture variability across a field, but what do we do with this data? Drawing on examples from the Field of Excellence program and other applied research projects, this presentation will share practical examples of how real-time soil moisture assessment is used to inform in-season management decisions at GFM Discovery Farm Langham.
Profile: Blake Weiseth obtained a bachelor's and master's degrees in soil science from the University of Saskatchewan and holds a Professional Agrologist status with the Saskatchewan Institute of Agrologists. As Applied Research Lead with Glacier FarmMedia Discovery Farm, he currently oversees all applied research and demonstration projects. Sharing project findings and outcomes through a variety of platforms and connecting with farmers and those working in the agriculture industry are two of his passions.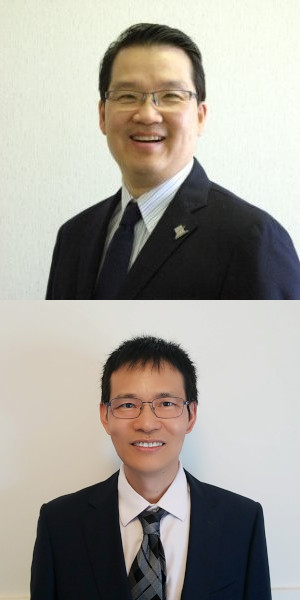 David Yee, President, Super GeoAI Technology Inc. (SGA.ai)
Weiping Zeng, Chief Executive Officer, Super GeoAI Technology Inc. (SGA.ai)
Presentation title: Geospatial Convergence: How Characteristics of Natural Events, Location and Time Come Together on Your Farm
Presentation overview: Recent advances in technology have made the application of geospatial artificial intelligence (GeoAI) on farmers' individual fields possible. GeoAI technology combines and analyses data from all-aspects of your farm, organizing it both temporally and spatially to visually support producer understanding and decision making.
To view their profiles, click Read More.
Read More
David's Profile: David Yee is the president of Super GeoAI Technology Inc. (SGA). David was formerly the vice president of PAMI (Prairie Agricultural Machinery Institute). David is a leader, manager, coach and mentor with experience in operations management, strategy development, research development, project management, sales and marketing and large value proposal development. David's professional career started as an industrial designer in the automotive industry. He left Canada to design consumer electronic products. Upon his return to Canada, he concentrated on the agricultural machinery manufacturing sector with Versatile Tractors in 2002. He has worked in the heavy equipment, agriculture machinery, and ag-tech business for the past 19 years. David has led organizational teams of up to 80 staff and has worked with two research and two industry boards.
Weiping's Profile: Dr. Weiping Zen is the CEO of SGA. Dr. Zeng received his Ph.D. in Geographical Information Systems (GIS)/Geography from the University of Alberta in 2007. Dr. Zeng was formerly the associate director of the Spatial Initiative in the Office of the Vice-President of Research at the University of Saskatchewan. Dr. Zeng has initiated, managed, and led over 150 projects in geomatics, machine learning, GeoAI, and agriculture over the past ten years.
SGA is a global leader in combining innovations in geospatial (GIS, Remote Sensing, and GPS), artificial intelligence (AI), big data, unmanned aerial vehicle (UAV), and cloud computing technologies to identify and predict spatial patterns from large volumes of spatial data. SGA has recently opened offices in Saskatoon and Calgary.
Make the most of your virtual conference experience with Table Talks, lively discussions with fellow producers, consultants and industry representatives. Join the conversation at a table hosting a topic that interests you. A guest speaker, sponsor or exhibitor will be the host at each table but it is your involvement with fellow growers and consultants that will make for the liveliest discussions. Consult our schedule to view the topics.